Prison Visitor Kicks £10k Worth Of Drugs To Inmate (But Doesn't Realise He's On CCTV)
21 August 2018, 16:37 | Updated: 28 October 2019, 15:21
A prison visitor managed to get himself locked up after he passed a £10,000 bundle of drugs to an inmate in full view of CCTV cameras.
Jason Cheesy discreetly dropped the illicit items to the floor before kicking them to the man he was visiting at HMP Northumberland.
But little did he know his actions were filmed by cameras which were pointing directly at the pair.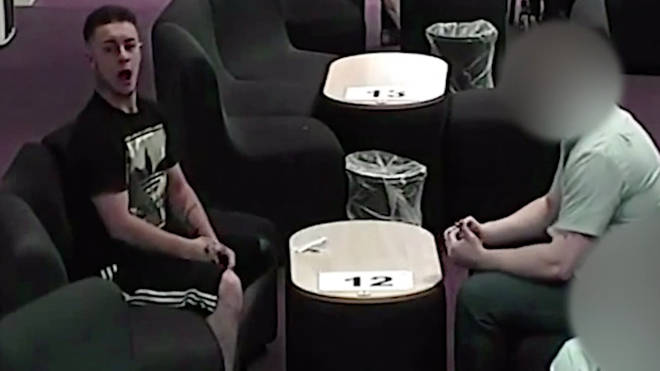 Staff later searched the inmate and found five different drugs estimated to be worth £10,480.
Cheesy, 22, has now been jailed for three months after admitting conveying prohibited items into prison at Newcastle Crown Court.
Angus Taylor, mitigating, said: "It's the most inept drugs transaction you will ever see, there's nothing discreet.
"It's quite a large white packet and you can almost see him playing football with it and passing it across to the man."