Reckless Teens Caught On CCTV Pelting Passing Trains With Stones
18 July 2018, 13:08 | Updated: 28 October 2019, 15:21
Police have released CCTV of four teenagers pelting passing trains with stones as they messed around at a railway station in Bradford.
The footage has been released after the culprits were identified and handed community resolution orders.
It shows the group throwing stones at fast-moving trains and also jumping onto the tracks at Low Moor station.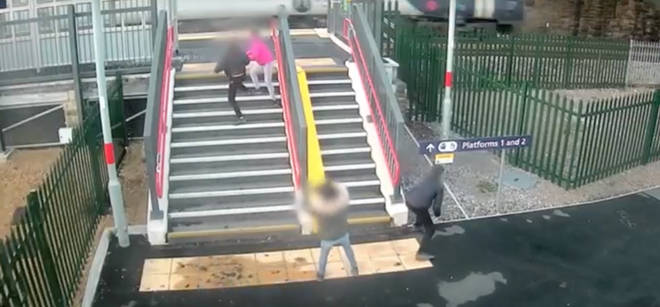 British Transport Police (BTP) says their parents were "shocked" when shown the footage.
It's now warning of the hidden dangers on the railway.
"Hundreds of young people take on the railway and lose and their actions have far-reaching and devastating consequences for their friends and family," a BTP spokesman said.