Case of four men charged over shooting BLM activist Sasha Johnson collapses
22 February 2022, 14:48 | Updated: 22 February 2022, 16:13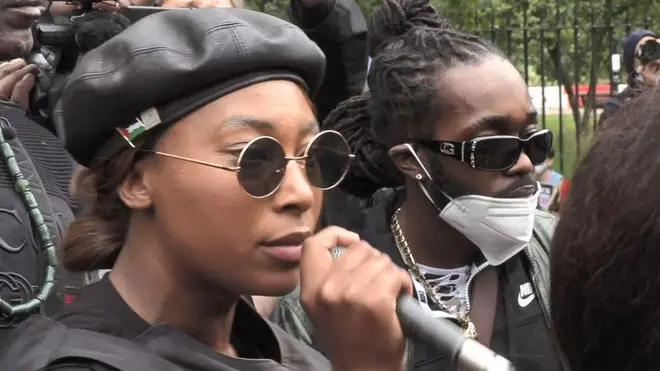 The Old Bailey case of four men charged over the shooting of Black Lives Matter activist Sasha Johnson at a 30th birthday party has collapsed.
Ms Johnson, a mother-of-two, was shot in the head during a silent disco in the garden of a house in Peckham, south London, just before 3am on May 23 last year.
She suffered "catastrophic" and permanent injuries and remains in hospital following the attack, with her condition said to be serious but stable as she continues to receive treatment.
It comes as Prince Dixon, 25, of Gravesend, Troy Reid, 20 of Southwark, Cameron Deriggs, 19, of Lewisham, and Devonte Brown, 19, of Southwark, denied conspiracy to murder.
They also pleaded not guilty to a charge of possession of a firearm and ammunition with intent to endanger life.
A trial was set to begin on March 7 but at an Old Bailey hearing on Tuesday the prosecution announced the Crown would not be pursuing the case.
Read more: Boris unveils sanctions on five Russian banks and three oligarchs after Ukraine invasion
Read more: Queen cancels planned virtual engagements due to Covid symptoms, Palace says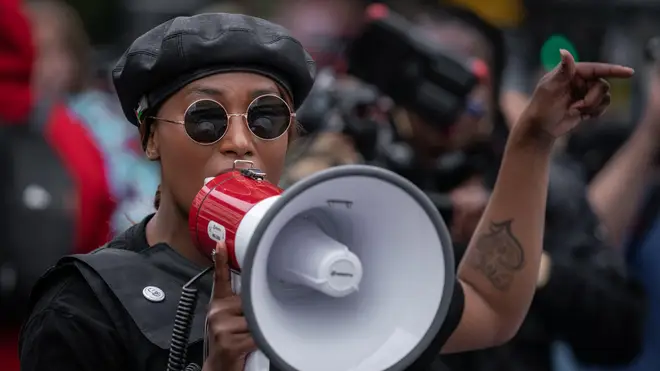 Ms Johnson was known to be a prominent figure in the Black Lives Matter movement, which was initiated by the death of George Floyd in the US in 2020.
She is also a founding member of the Taking The Initiative Party.
Police have said previously they do not believe she was the intended victim of the shooting.
The defendants appeared by video link from Belmarsh prison for the hearing before Mr Justice Hilliard QC.
During the hearing before Mr Justice Hilliard, Mr Heywood outlined the circumstantial case against the defendants, saying the decision to drop the case had followed a careful review involving the highest level at the Crown Prosecution Service (CPS).
He said he was unable to give full reasons for the decision but had provided details to the court as to why the CPS had no option.
Outlining the case, he said it concerned a "deliberate shooting" at partygoers at the rear of the address in Peckham.
Four males in balaclavas had approached the house and discharged a weapon at guests, with one round striking Ms Johnson in the head at "very close range".
He said the Crown had alleged the four males were the defendants, who were known to each other.
CCTV analysis, phone cell site and call data showed they planned and conducted surveillance before carrying out the attack with "murderous intent" on one or more partygoers, the court heard.
Mr Heywood said the wider background was a "falling out" and "hostility" between Deriggs and Brown and the two youngest occupants of the house, who were aged 18.
There had been previous incidents and a panic alarm had been installed at the family home just days before, the court heard.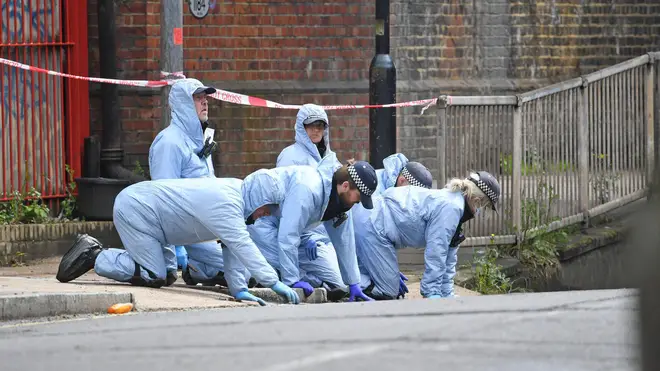 The four men, who wore black tracksuits, reacted with smiles as the prosecutor Mark Heywood QC announced their case was being dropped following a review.
Mr Justice Hilliard recorded formal not guilty verdicts after the prosecution offered no evidence.
A CPS spokesperson said: "Following an extensive review of matters which arose after these defendants were charged, we have concluded that our legal test is no longer met.
"For legal reasons we are unable to set out the full reasons for our decisions, but we have told the court today that we have no alternative but to offer no evidence against each of the four defendants.
"Our thoughts remain with Sasha Johnson and her family."
The Met said in a statement: "We are aware that the Crown Prosecution Service has told the court it will be offering no evidence against the four men charged with conspiracy to murder and possession of a firearm and ammunition with intent to endanger life in relation to the shooting of Sasha Johnson, 28, in Consort Road, Southwark, in the early hours of Sunday, 23 May 2021.
"We have been fully involved in the Crown Prosecution Service's decision. For legal reasons we are unable to go into further details surrounding the decision.
"We have updated Sasha's family regarding this decision and our thoughts remain with them at this difficult time.
"Sasha remains in hospital in serious but stable condition.
"We remain committed to bringing those responsible for shooting Sasha to justice, however we cannot do it alone.
"We need your help. We understand that people may be reluctant about speaking to the police for a number reasons, however you are able to provide information 100% anonymously to the independent charity Crimestoppers by calling 0800 111 555 or visiting crimestoppers-uk.org. They do not trace your phone number or I.P address."