Turnpike lane shooting: Teenager, 17, in critical condition after attack near Tube
5 December 2019, 07:53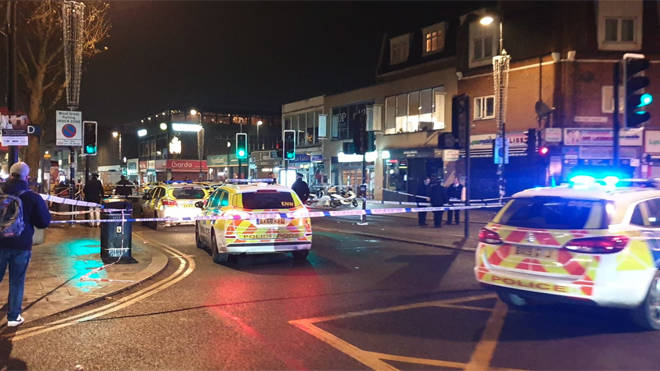 A teenager is in critical condition in hospital after a shooting on a high street in north London.
The 17-year-old boy was found injured near Turnpike Lane tube station just after 11 o'clock last night.
Paramedics were called to Green Lanes near Turnpike Lane station shortly after 11.10pm where they found a victim with a gunshot wound.
He was taken to an east London hospital where his condition is described as stable and not life threatening.
Police imposed a Section 60 order, giving police stronger stop-and-search powers, across the entire borough of Haringey until 6am.
The Metropolitan Police and officers from their Trident investigation team are appealing for information relating to the incident.
Detective Sergeant Mark Attridge said: "It is vital that we apprehend the person, or persons responsible for this shooting and remove the gun from within the community.
"If you have information please do call without delay. Make the call, help us make your London safer."