Two teenagers charged after Luke Jobson's body recovered from river
2 December 2019, 16:46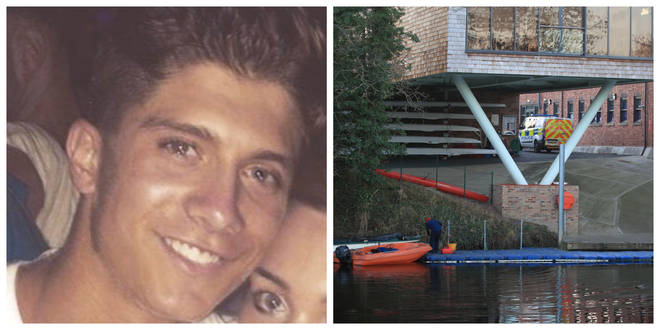 Two teenagers have been charged with affray after Luke Jobson was found dead in the River Tees on January 28.
Six teenagers were arrested in the aftermath of his death, and on Monday police confirmed that a 17-year-old man and a 19-year-old man had been charged with affray.
Search parties began looking for Luke Jobson after he disappeared from Yarm, Teesside in the early hours of January 26.
His body was recovered from the River Tees two days later on January 28.
Police also confirmed that as part of the investigation, they looked into suggestions that Mr Jobson had been assaulted prior to his death.
A Cleveland Police spokesman said: "In January 2019, police received a report of missing 22-year-old Luke Jobson, whose body was sadly later found in the River Tees.
"As part of the missing person investigation, police received an allegation that Luke Jobson was said to have been subjected to an assault, that was said to have occurred on the outskirts of Yarm High Street in the early hours of Saturday 26 January."
Police also confirmed that the teenagers are expected to appear in court next month.
Three other males, one aged 17 and two aged 19, who were previously arrested on suspicion of manslaughter in connection with the incident, remain under investigation on suspicion of affray.