Watch moment jealous father admits to killing three-week-old son
19 December 2019, 18:16
Watch the moment a jealous father in Wallsend tells police that he killed his three-week-old son and attempted to kill his wife.
Denis Beytula, 27, has been jailed for life at Newcastle Crown Court and will spend a minimum of 23 years behind bars for murdering his newborn son.
The "manipulative" and "controlling" Beytula killed Andrei Stefan on 2 October because he saw the baby as a rival for his partner's affection.
He stabbed his son twice as Andrei was resting in his Moses basket at the family flat in Portland Close, Wallsend, North Tyneside.
The 27-year-old then turned the knife on his 21-year-old partner Andreea Stefan, who he stabbed six times.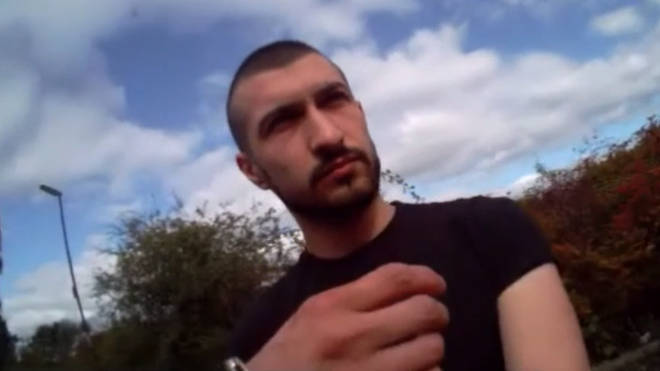 Ms Stefan survived the terrifying ordeal and released a statement saying she had been under her partner's control when she and her baby should have been safe.
Following the brutal attack, Beytula called the police and told them: "I just killed my baby and my wife."
When the arresting officer arrived and asked why he had blood on him, the fast food worker nonchalantly replied: "I killed them."
Despite dialling 999 and speaking with the police, the "jealous" Beytula did not ask for an ambulance.
Detective Inspector Graeme Dodds of Northumbria Police said: "What is worthy of note is that he rang the police, but he didn't ring an ambulance.
"They seemed in very dire need of help, however he chose not to help them.
"Andreea, through the strength of her character, rang an ambulance for herself and her son and our officers attended, and paramedics from North East Ambulance."
DI Dodds said that despite the efforts of paramedics and hospital staff "nothing could be done for Andrei" however they did "give him a fighting chance."
The couple first met in the autumn of 2018 and found out "the very exciting news for them at the time" that Andreea was pregnant with Andrei, who was born on 11 September.
When asked about the motive behind the attack, DI Dodds said: "It's very tragic but very simple. It's jealousy.
"Denis Beytula was a coercively controlling individual, very jealous and what appeared outwardly to be a very normal and loving relationship to other people behind closed doors was very different.
"In that short period that they were together he demonstrated a number of acts that just controlled her. He restricted her use of the telephone, her use of social media and restricted who she would see and it was all part of how he wanted her to live her life under his control.
"When Andrei came along that was just the final straw for him because he had to share her attention with his own son, which makes it even more tragic.
"So that young boy, in the safety and comfort of his own home, was murdered by his own father who should have been his ultimate protector over something as awful as jealousy."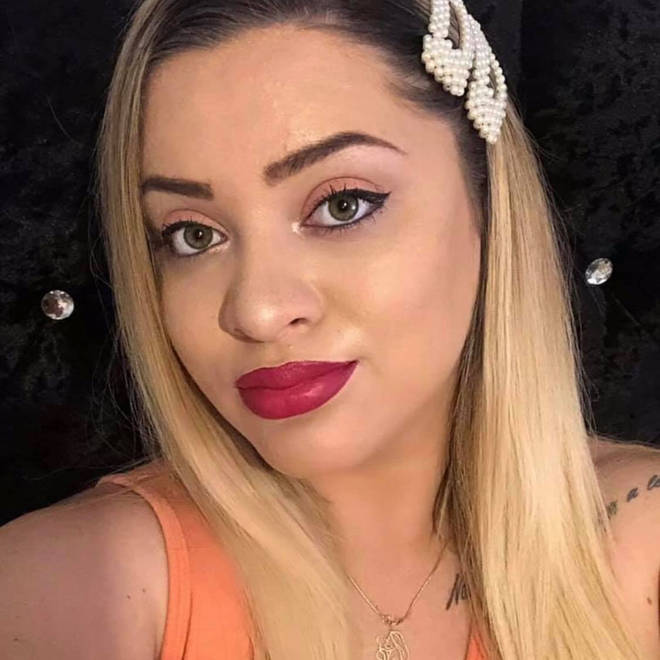 In a statement, Ms Stefan, who is Romanian, said: "Denis was a man who was supposed to love me and my son. He was supposed to take care of us and keep us safe.
"But in one moment Denis shattered my whole world. In that one moment my heart was broken and my worst nightmare came true.
"I have blamed myself for not breaking up with Denis earlier but only those who have been in a controlling relationship will understand why I stayed.
"He made me feel like I could not find anyone better and that nobody else could be a father to our son. He manipulated me and said everything he did was for love.
"But now I know that what he had for me was not love. Love doesn't try to control you, love doesn't threaten you and love doesn't kill babies."