Would-Be Car Thief Gets More Than He Bargained For
21 August 2018, 10:57 | Updated: 28 October 2019, 15:21
A would-be car thief gets the shock of his life when the owner rushes out and tackles him off the driveway.
Shocking video shows the moment a would-be car thief is stopped in the act by a vigilant homeowner.
CCTV footage from Southend captures the thief in the early hours of the morning opening the door of a BMW.
But to his surprise, the home owner was awake and stops him in his tracks.
As the wannabe-thief reaches into the car, the owner rushes out with clenched fists and fights him off.
After fighting off the would-be thief, the homeowner brushes himself off and returns to the house.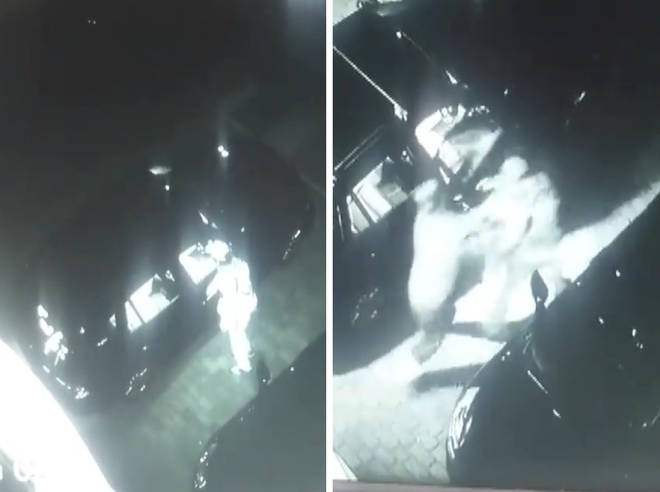 Video shows the perpetrator breaking into the parked car in a matter of seconds, but it was the security light that alerted the home owner to the activity outside.
Reportedly getting ready to leave for work, the man rushes out of his house and tackles the stranger.
Watch the scuffle in the video at the top of this page.