Armed Police At UK Christmas Markets: The New Normal?
20 December 2016, 12:19 | Updated: 20 December 2016, 12:28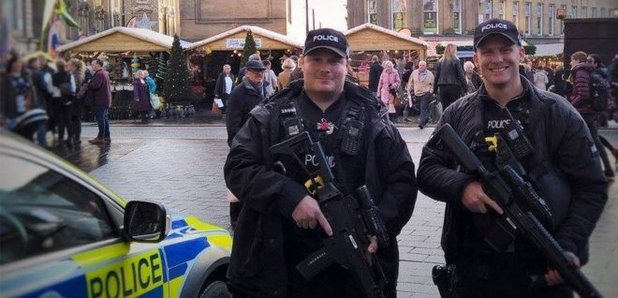 A week ago these photos of smiling Northumbria Police officers with guns at a Christmas market sparked outrage. In the wake of Berlin, people are asking: is this the new normal?
The images were part of an increase in the number of armed officers on patrol in Newcastle city centre and other busy towns for Christmas events.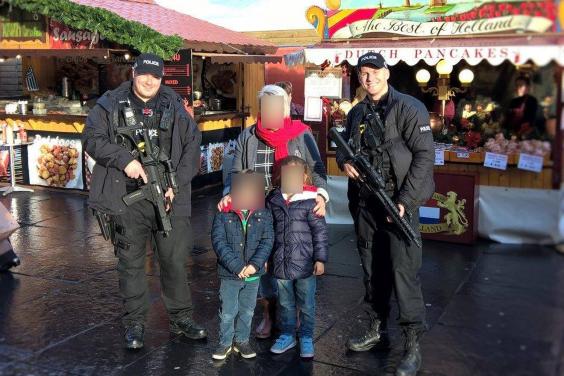 When they were first released, commentators said the sight of armed coppers didn't "reassure" the public - but instead made them more scared.
Northumbria was one of nine forces given Home Office funding to increase the number of trained firearms officers.
Now in the wake of the Berlin truck attack on a Christmas market, Shelagh Fogarty is asking if we need to get used to seeing armed police on patrol in public and at special events.