Susanna Reid Reveals She Chased After Knife-Wielding Mugger
20 November 2018, 13:07 | Updated: 20 November 2018, 13:10
Susanna Reid has opened up about the moment she chased down a knife-wielding mugger who stole her handbag in London.
The Good Morning Britain host described how the thief had slashed across the bag's strap and cut through her coat before running off with her belongings.
She recounted the incident, which left her "incandescent", on Tuesday morning.
It was after footage emerged showing a violent attack on a female police officer.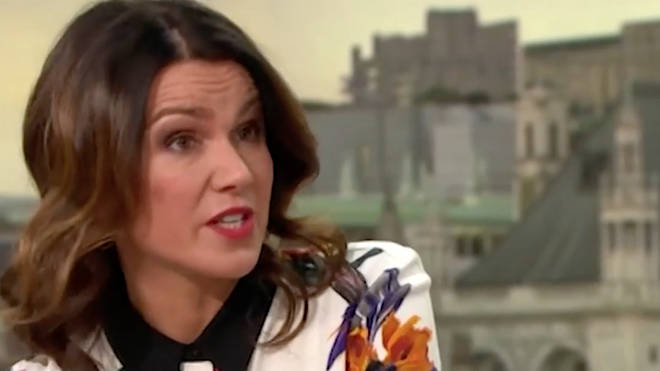 "My instinct was to run after him," Reid said as she opened up about her experience.
"He ran up over a bridge, I followed him. I was absolutely furious and he was shaking out my bag and then he ran off.
"I had cash, he took that, but I got my bag and everything else back."
Clearly taken back, Piers Morgan replied: "Were you not worried about him stabbing you?"
"No I wasn't in the least bit," she said. "I was sort of protected by my adrenaline."
LBC's Andrew Pierce, who was sat alongside the duo, added: "Good for you".