9/11 survivors share their memory of the attacks with LBC
11 September 2021, 09:48 | Updated: 11 September 2021, 12:15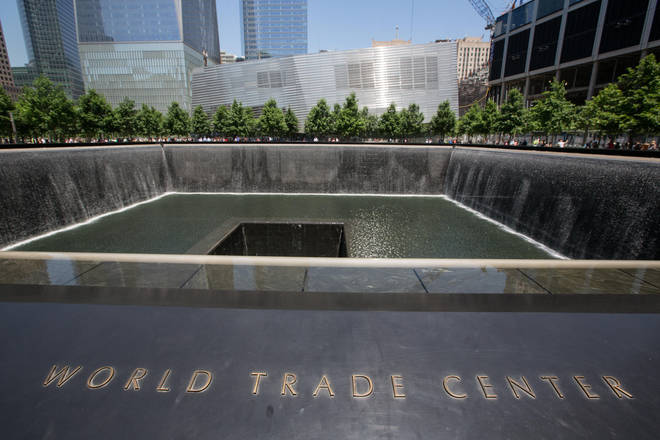 On the 20th anniversary of the September 11 terrorist attacks, LBC heard the moving first-hand accounts of survivors and bereaved families.
Kayla Bergeron worked in the North Tower as a high ranking port authority and found herself on the 68th floor of the North Tower of the World Trade Center on September 11.
Read more: 9/11 anniversary: How the UK is marking the September 11 attacks
She explained to Matt Frei her escape from the tower after the South Tower was hit.
When she reached the ground, she explained that "it was like we were in another country, bombed out."
She vividly recalls how New York looked "as if someone just took an atomic bomb and dropped it."
Rob Halligan's father worked on the 99th floor of the South Tower during 9/11. He told Matt Frei about his immediate reaction to the news of the attacks.
Read more: September 11 twenty years on: LBC listeners reflect
He explained that he thought his father was at home recovering as he'd recently injured his leg. He soon discovered that he was in the building at the time and was a victim of terror.
Michael Lomonaco is a chef, who on September 11 was the chef in a restaurant on the top of the North Tower of the World Trade Center.
Mr Lomonaco decided 20 years ago to leave his workplace to get his glasses fixed.
"It was the decision that saved my life," he told Matt Frei, revealing that moments after he arrived at the opticians, planes crashed into the World Trade Center.
Janice Brooks worked on the 84th floor of Tower two and was in the building while Tower One was ablaze. She told Andrew Castle of her horror as the disaster unfolded.
Read more: 9/11: How the devastation unfolded 20 years ago
She added that she's "incredibly grateful to be alive still," having gotten out of Tower Two moments before the second plane crashed.
"I can close my eyes and be back there in an instant."
Read more: 'The terrorists failed': Boris Johnson reflects on 20 years from 9/11
Godwin Forde Jr was a schoolchild during the attacks, and was in class for 9/11. His father, worked in security at the World Trade Center and was one of the 2,983 victims of the terrorist attacks.
Read more: 9/11 anniversary: How the UK is marking the September 11 attacks
He told LBC that he and his family had "no real closure" for his father's death, as they never had a funeral or found the body of his father.
He explained how difficult this time of year is for the bereaved, telling Andrew Castle that "there's no hiding" from the grief."
"You can't get away from it. you can't forget as much as you want to."
Read more: 'My thoughts are with the victims': Queen's message to Joe Biden on 9/11 anniversary