4G Mobile Signal Coming To The Tube In London
28 November 2017, 09:04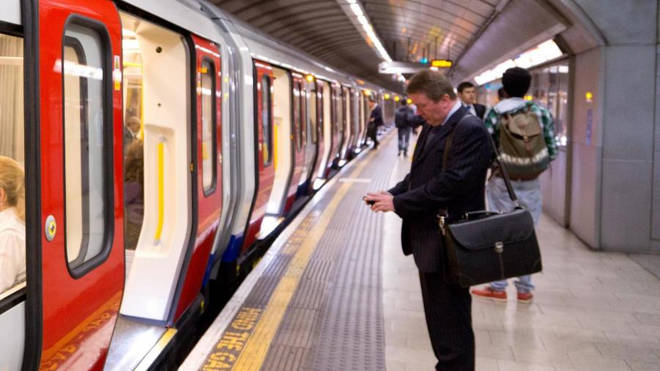 You will soon be able to make phone calls on the London Underground.
Transport for London is promising 4G mobile coverage on the Tube from 2019.
A trial on the Waterloo & City line in the summer proved successful and TfL are now working on rolling out the technology to all lines.
The 4G signal will be available both in stations and in tube tunnels.
London's Chief Digital Officer, Theo Blackwell, said: "This is a brilliant initiative and part of our work to improve connectivity at home, in our high streets, public spaces and across the transport network.
"TfL's innovation shows we can make a real difference and benefit Londoners through using city-wide public assets in a smarter way, starting with the Tube."
The trial, involving all four major mobile networks, involved testing to ensure a phone call could go from one station to another through a tunnel without dropping out.
Paris, New York, Berlin and Tokyo all have mobile phone reception for passengers in their subway systems.