Cannabis: Huge Reduction In Arrests For Drug Possession In London
22 June 2018, 10:03 | Updated: 22 June 2018, 10:11
An LBC investigation has found a dramatic reduction in cannabis arrests across London.
The number of people held for possession of the class B drug in London have fallen by nearly 40% in the last six years.
Also, the amount of people caught with a small amount of cannabis for personal use has fallen by 60%, from 80,000 in 2011 to 32,014 in 2017, according to Ministry of Justice figures.
It follows calls from senior politicians including Lord Hague for a fresh look at drugs legislation and a newly announced review of the use of medicinal cannabis.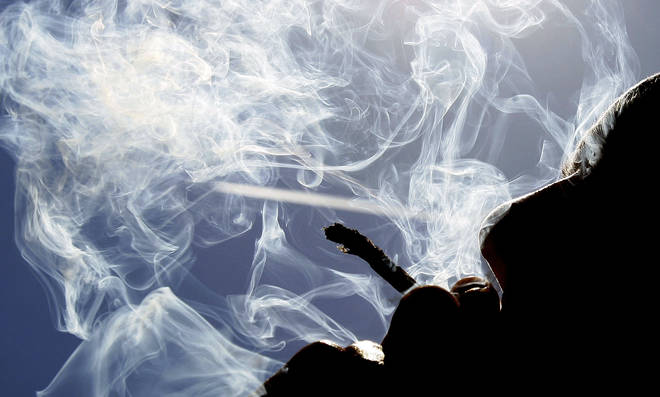 LBC has found cannabis being used in some of the most heavily policed areas in the capital.
Senior Reporter Matthew Thompson spoke to people sitting in St James' Park, just a stone's throw from Buckingham Palace, who were openly smoking the drug.
One user told him: "It's been de facto decriminalised for many years. I'm not doing anything wrong.
"The worst that could happen is that someone could come over here and take it off us."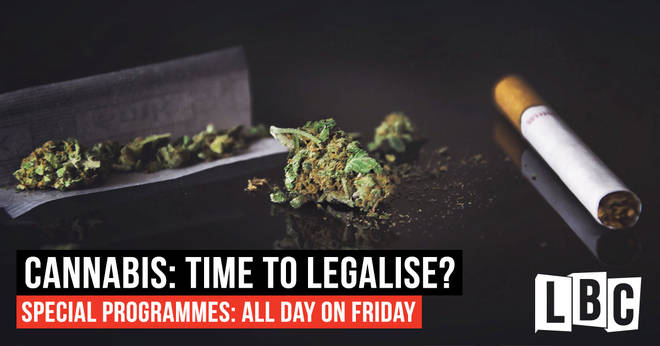 All day today, LBC is hosting a series of special programmes and discussions on whether it's time to legalise cannabis.