Terrorists Won't Keep Us Off The Streets, Witness Tells LBC
4 June 2017, 03:26 | Updated: 4 June 2017, 12:47
A witness to the London terror attack gave his message of defiance to LBC: terrorists won't defeat us.
Richard Angell, the Director of thinktank Progress, was at Arabica Bar And Kitchen in Borough Market as the attackers ran into the building.
That was one of two terror incidents on Saturday night, which led to "multiple casualities", according to the British Transport Police.
Speaking to Matt Stadlen on LBC, Richard said: "They're not scaring us off the streets of London. This is the best city in the world. I've got a friend over from Australia. I'm proud to be hosting him here.
"I love my city, I'm proud of it, I'm proud of how all those people responded, I'm proud of how the police responded for us. They're not going to win.

"We were talking to police about this... nobody paid for dinner, the staff didn't get their tips. We are going to go back to that restaurant, because despite the nature of the panic, they were concerned for us and for each other."
In fact, Richard actually went back to Arabica Bar And Kitchen on Sunday morning to pay his bill and give generous tips to the staff that helped him out.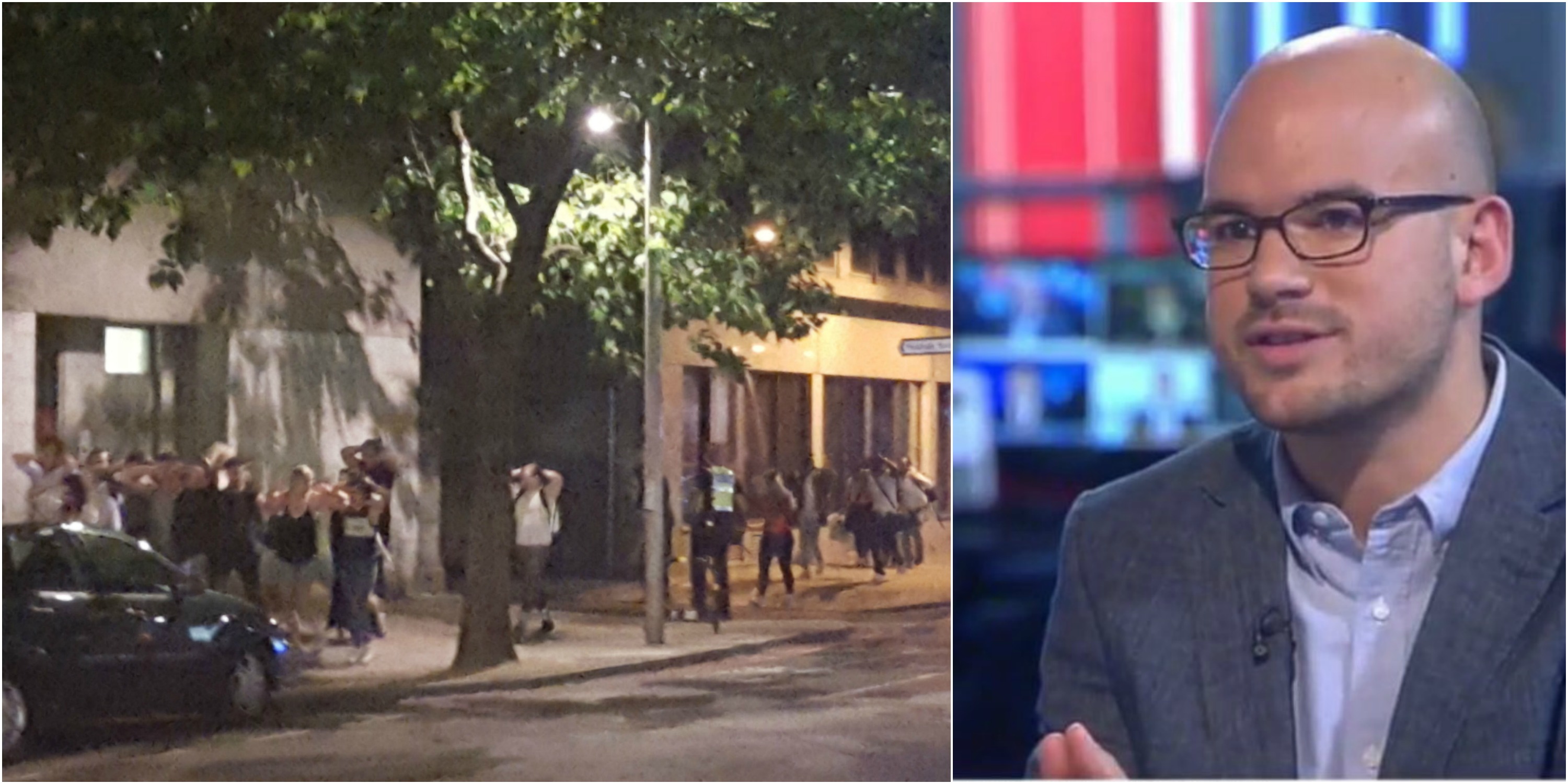 Matt was especially touched by Richard's words, adding: "I'm very glad indeed and heartened to hear you say that, Richard.

"I'm a Londoner born and bred and I will certainly continue to go about my daily and indeed nightly business as usual. The terrorists will not win, however horrific events for which they are responsible."