Heartbroken Mother Of Murdered Hackney Man Pleads For Killers To Come Forward
25 April 2018, 15:20 | Updated: 25 April 2018, 15:28
One month ago, Abraham Badru was shot dead in Hackney. His heartbroken mother pleaded with the killers to come forward.
The 26-year-old football was shot in the chest while getting out of his car yards from his mother's home in Ferncliff Road at 23.10 on 25th March.
A £20,000 reward has been offered to anyone with information leading to the arrest and prosecution of his killer - who police believe cycled off on a white bike moments after the shooting.
His mother Ronke told LBC that her life is empty since her son was murdered and begged his killers to confess.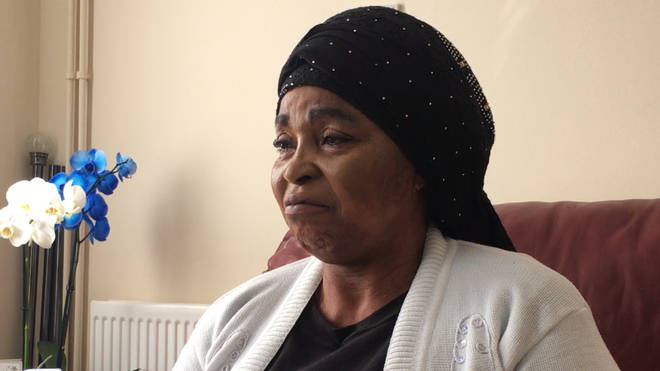 Speaking to LBC's Senior Reporter Matthew Thompson, she said: "I would beg them to come out and confess to what they did.
"Because I am distressed. I am shattered. My life is empty right now without Abraham. I've been with him since I had him, we were never separated.
"They took him away from me."
Ronke told us how Abraham was hailed by police, who had given him a bravery award for giving evidence against a gang who raped a girl on the Frampton Park Estate in 2007.
Watch the emotional interview at the top of the page.