Two Men On Moped Carry Out FIVE Acid Attacks In 72 MInutes In London
14 July 2017, 07:06 | Updated: 14 July 2017, 17:06
Five suspected acid attacks took place in just 72 minutes in London last night.
Two men on a moped targeted people in Hackney and Islington last night.
One man is suffering from what the police call "life-changing" injuries.
The incidents happened between 22:25 and 23:37 on Thursday evening on Hackney Road, Shoreditch High Street, Cazenove Road, Chatsworth Road and Upper Street.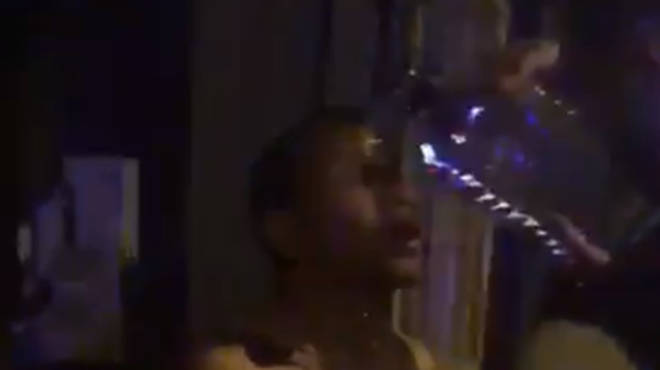 Two teenage boys, aged 15 and 16, have been arrested on suspicion of grievous bodily harm and robbery.
Both suspects are currently in custody at a north London police station.
Restaurant delivery service Deliveroo confirmed one of its riders was among those injured.
Last week, LBC revealed a sharp rise in acid attacks, with three a week being carried out in the capital.
The issue came to attention when Resham Khan and her cousin Jameel Muhktar was attacked with acid last month as she was sitting in her car on her 21st birthday in Beckton, east London.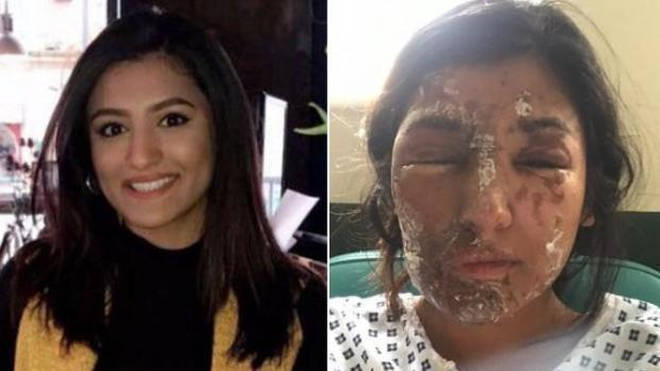 An acid attack victim from Dagenham has told LBC the law needs so people who carry acid have the same punishment as those carrying knives.
Imran had acid squirted in his face while delivering a pizza in Dagenham last November. And he's told LBC the law isn't tough enough on attackers.
He said: "I actually ID-ed the guy and he got arrested. But the police took no further action as there was 'insufficient evidence'.
"I've seen him today. When I went to go to the shops, he was hanging around in the same palce. He grins at me. He's literally got away with it."
Imran says acid attacks cause as much damage as knife crime, but without the risk to the perpetrator.
He added: "If someone wants to stab you, they've got to come close to you. But with acid, they could be standing two metres away and just squash the bottle. It will do the same amount of damage."