WATCH: The Moment Arthur Collins Threw Acid In Packed Nightclub
13 November 2017, 15:20 | Updated: 17 November 2017, 08:28
This is the moment the boyfriend of a reality TV star threw acid across the dancefloor of a busy nightclub in east London.
Arthur Collins, who was dating TOWIE's Ferne McCann, was found guilty of throwing the corrosive substance at revellers in Mangle E8 in Dalston on 17th April.
LBC has obtained footage of the incident, in which Collins can be seen flinging the liquid at other people in the nightclub. He insisted he didn't know it was acid.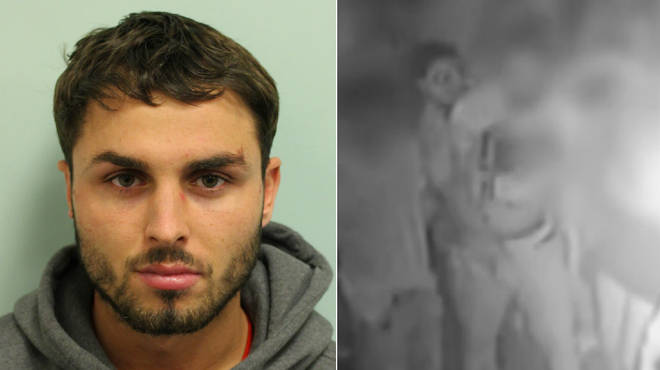 Phoebe Georgiou received some of the worst burns in the attack. She has to treat the injuries three times a day.
Describing the attack, she said she felt some liquid on her chest and arm. Speaking to LBC, she said: "I looked up and saw a thick, steaming liquid flying through the air.
"It burnt through the material of my clothes to my skin. That was when I realised it wasn't alcohol.
"It felt like my chest and arms were on flames."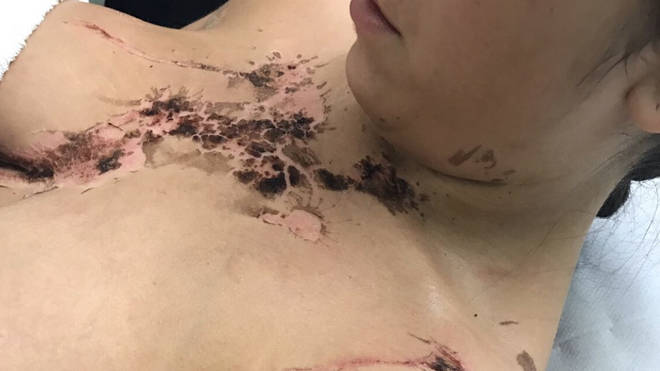 Talking about her injuries, she added: "I've got scars. I have to wear a pressure garment on my arm to keep the scarring down.
"I have to cream three times a day. And I'll have to get laser in two months on my chest and my arm to reduce the scarring."
Lauren was also caught in the attack and admitted the attack has had a big psychological impact on her.
She told LBC: "When fights break out, I'm probably the first person to leave the room.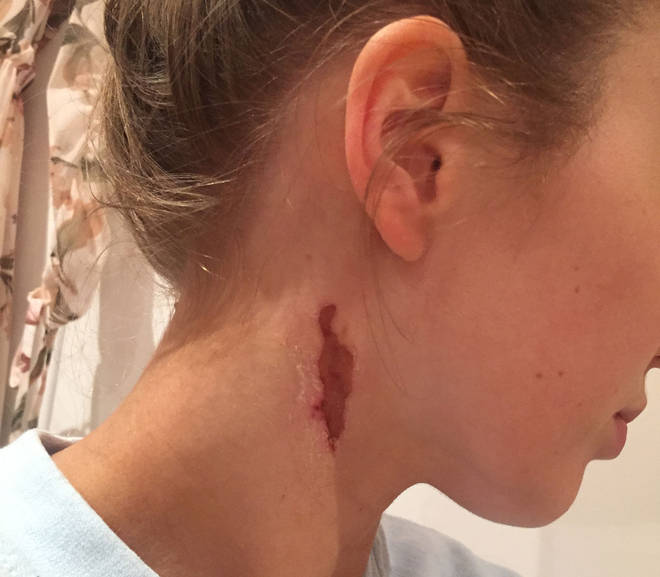 "If someone's aggressive - like last week when there was an angry man on the tube shouting at someone - my first thought is 'what are they going to pull out? Are they going to pull out a knife? Are they going to throw acid?'
"I had to get off the train. I just don't want to be anywhere where there is confrontation or commotion, because the first thing that goes through my head is 'what are they going to do?'"
Collins will be sentenced on 19th December.