New Lead On Tube Sex Attack On 14-Year-Old Girl
5 January 2017, 13:46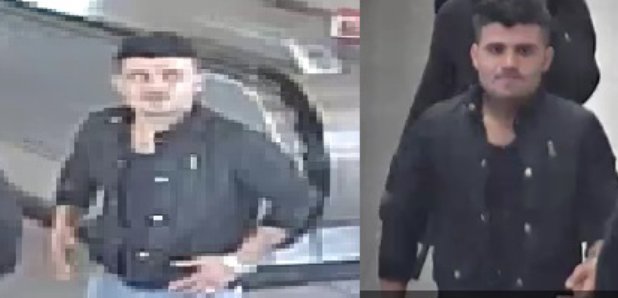 British Transport Police have revealed a new lead in the hunt for a man behind a scary sex attack on a teenage girl on the Tube.
The 14-year-old victim was riding the District line westbound between Elm Park and West Ham on the 1st October, a busy Saturday afternoon.
At some time between 2.20pm and 2.30pm, the man sexually assaulted her before getting off the train at Canning Town. In the past few weeks, police have received a number of calls from members of the public.
That's led them to believe that the man behind the attack frequents Beacontree station in Dagenham "at various times of day and night".
Officers would like to speak to the man shown in the CCTV images as he may have information which could help with the investigation.
PC Ben Martin-Richmond said: "A child was sexually assaulted on a Tube. This is completely unacceptable and something that nobody should have to experience.
"If you know anything that could help us to find the person responsible, I urge you to please come forward."
PC Ben Martin-Richmond commended the victim for reporting the "distressing" incident and asked anyone who could help identify the man to get in touch via 101, quoting reference 323 07/12/16.