Police Smash Their Way Into Car And Find Plastic Bag Full Of Drugs
16 November 2017, 15:39 | Updated: 16 November 2017, 16:52
Police officers have recorded the moment they smashed their way into a car and pulled out a bag filled with drugs.
The video, tweeted by Poplar Police, shows an officer using a baton to break the vehicle's rear window before retrieving a blue carrier bag.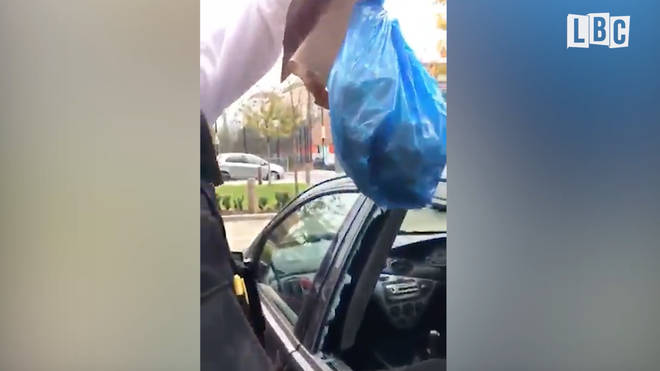 In total, 55 bags of cannabis and five filled with a white powder were recovered in the operation, which took place in east London on Tuesday.
The force wrote on Twitter: "MPS Poplar have found your cannabis - if you recognise this exhibit, the good news is Matt and Mick will be seeing you soon.
"Everyone else can follow the Poplar Twitter account to find out what happens next."
The account later wrote: "If Poplar SNT have taken this from your car earlier on today, please do feel free to contact us r.e. putting your window in."
No arrests have been made.