Four Young Men Murdered In Separate New Year's Stabbings Across London
1 January 2018, 11:21 | Updated: 1 January 2018, 15:00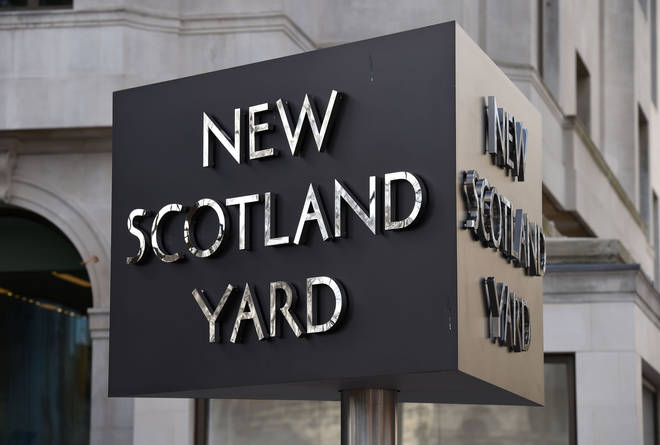 Four young men were stabbed to death in London over New Year's and none are believed to be linked, police have said
A fifth male is also in a critical condition in hospital in the separate attacks which occurred on New Year's Eve and in the early hours of New Year's Day.
The incidents happened in north, east and south London and Scotland Yard is now appealing for information.
The first happened at about 11:30am yesterday when an 18-year-old man was stabbed in Larmans Road, Enfield. He died in hospital later that evening.
Then, at 19:35, a 20-year-old man was fatally stabbed in Memorial Avenue, West Ham.
A teenager, 17, was also fatally stabbed in Norwood Road near the junction with Station Rise, Tulse Hill at about 22:40.
And in the early hours of this morning, a 20-year-old man was fatally stabbed in Bartholomew Court, Old Street.
A second male, aged in his 20s, was taken to hospital suffering critical stab injuries.
Four separate murder investigations have been launched by detectives from the Homicide and Major Crime Command.
Five males have been arrested in connection with the murder in Enfield, but there have been no arrests in the other three cases.
Sadiq Khan described the killings as "appalling acts of violence".
In a statement, the Mayor of London said: "We will work tirelessly in 2018 and beyond to stamp out this scourge. I want to be absolutely clear - if you use a knife the full force of the law will be brought down on you".
Commander Neil Jerome, of the Met's Territorial Policing Command, said: "There were thousands of officers on duty across London yesterday and throughout the night, all determined to play their part in keeping the public safe.
"I am grateful to Londoners and visitors to the capital who co-operated with police - both at major celebrations in Westminster and at thousands of organised and private events across London - to enable the vast majority of people to enjoy New Year's Eve.
"However, there were small groups who chose to engage in disorder and violence, and whose actions have had utterly tragic consequences.
"It is heart-breaking that, at a time when so many of us are contemplating what lies ahead in 2018, four families are dealing with the grief of losing a loved one to senseless violence and the callous use of knives as lethal weapons.
"I can assure Londoners - and the families and friends of the four males killed and the fifth who remains in hospital - that detectives will work tirelessly to bring to justice those responsible for such despicable acts of violence.
"As we begin these investigations and the provision of support to four grieving families, days like this serve to re-enforce the determination of the Metropolitan Police to tackle knife crime and violence on our streets; especially offences committed by and against young people.
"I would urge anyone with information about these attacks, and more generally about anyone who routinely carries a knife, to urgently pass that information to police or Crimestoppers.
"If you've hesitated to do so before, then these four tragic deaths at the start of a new year may persuade you to act now to make London safer for your family and friends in 2018."
Anyone with information can call police on 101. To remain anonymous call Crimestoppers on 0800 555 111 or contact them via the Crimestoppers website: crimestoppers-uk.org.