Hero Grenfell Fire Dog Murphy Retires From Service
11 August 2017, 15:51 | Updated: 22 August 2017, 09:55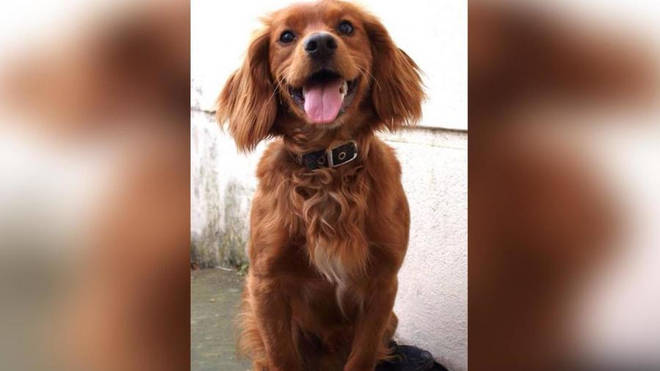 A heroic dog who helped in the aftermath of the tragic Grenfell Tower fire is retiring from service.
Cocker spaniel Murphy, and his four-legged colleague Roscoe are stepping down from their duties with their handler and fire investigator Mick Boyle.
Five-year-old Murphy was deployed to look for accelerants in the wake of the blaze on June 14.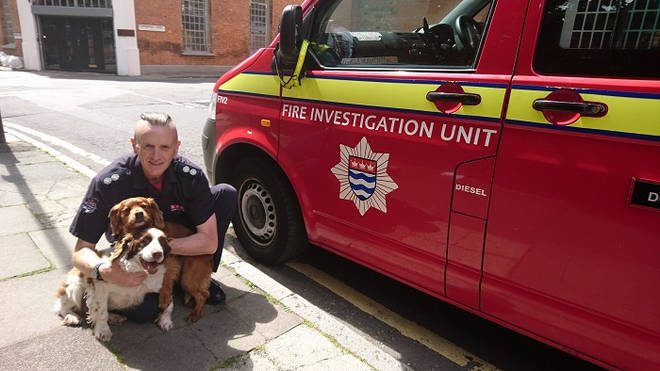 He was joined by Mr Boyle, who is retiring after 30 years of service.
The 55-year-old joined the Brigade as a firefighter on Tooting Green Watch back in 1987.
Twelve years ago, Mr Boyle became one of the Brigade's first dog handlers, taking on springer spaniel Roscoe, who has now reached the grand age of 13.
The pair of dogs have attended more than 2,000 incidents, sniffing out ignitable materials from a current list of 11 "target" substances.
Mr Boyle, who plans to spend his retirement "relaxing" says the dogs' career has been an "exceptional success".
He said: "Every time I work with them and they find something it gives me immense satisfaction and I'm always amazed.
"I never ever get tired of it when they do find something. I've always had a pride in my two dogs."