"Just Calm Down": Sadiq Khan's Spat At City Hall
23 June 2017, 12:18
A London Assembly member has accused the London Mayor of "useless" answers after a row over what constitutes a banned terror organisation.
Conservative Greater London Assembly member Andrew Boff accused the London Mayor of "not doing his job" whilst Mr Khan told him to "Just calm down!"
Andrew Boff was asking the Mayor for clarification over what constitutes a banned terror organisation after Hezbollah flags were seen at a march in the capital earlier this month.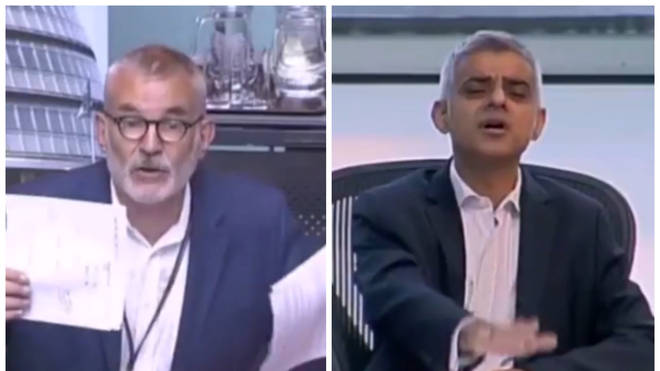 Mr Khan said he was "really happy to read all the letters" Mr Boff had sent to the Home Secretary about this and "consider whether there is evidence to make the submissions you want me to make".
Mr Boff asked: "Will you write to the Home Secretary and say we need to clarify what is a banned and not-banned organisation in order to assist the police in such demonstrations in the future?
"Will you do that?" he asked repeatedly.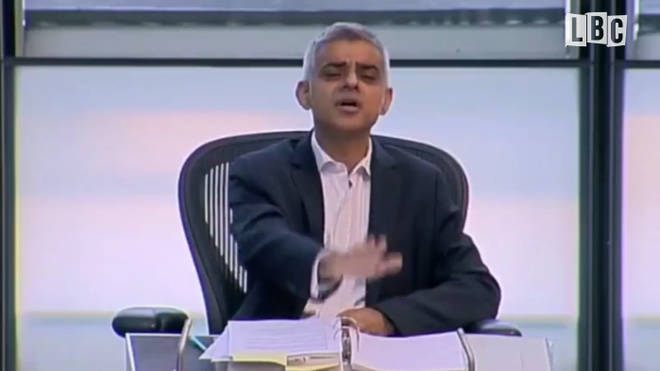 Mr Khan said: "I've been in close contact with the Met Police Commissioner and one of the best ways to protect vulnerable Jewish Londoners is to get more resources for the police service, that's what I intend to do. And if you want to join me on that then it makes my life a lot easier."
The Tory member replied: "I'll join you when you start doing your job, Mr Mayor.
"Thank you very much for those answers, I'm sure Londoners will be fascinated with your lack of willingness to address this problem."
Both men then went on to exchange accusations of "pre-written rants".
Mr Khan, who told Mr Boff to "just calm down", replied: "Sorry, did you say something? He was just mocking me, was he?"
You can watch the exchanges on the video at the top of this page.