Thug Throws Lit Firework Into Stranger's Car In London
5 November 2018, 10:40
This is the shocking moment a thug threw a lit firework into the rear door of a stranger's car.
The incident, which has been widely shared on social media, was posted under the headline: "Welcome to London where we put fireworks in random people's cars."
The video shows a hooded man running towards a stationary car while holding a sparking firework.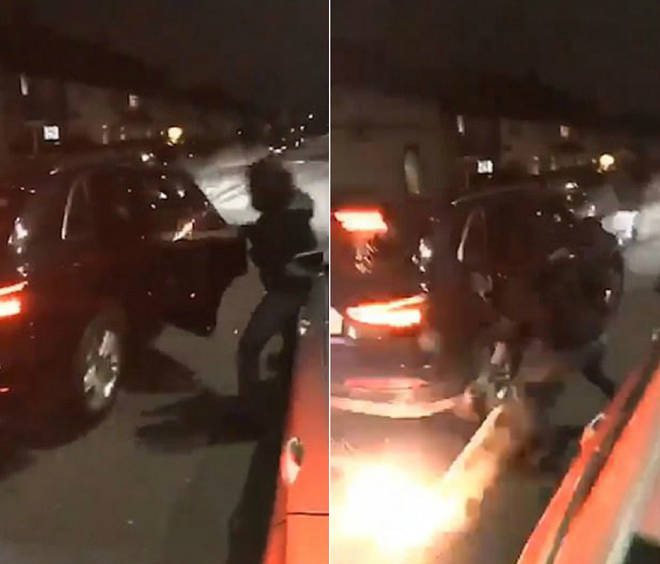 He opens the car door, flings the rocket inside and slams the door. Fortunately for the driver, the firework flew out of the car just as the door closed.
After watching the video, one person on Twitter responded: "Imagine there were kids in the car. They would be traumatised. This ain't cool at all."
Another said: "That guy is crazy and very stupid to do that!"
The incident is believed to have happened on Friday night, but it is not clear where in London it took place.
Speaking this weekend, a London Fire Brigade spokesperson said: "Throwing fireworks is incredibly dangerous and can cause serious injury or worse.
"People should never throw fireworks and should never put them in their pockets."