Police Bodycam Captures Dog Mauling Officer
26 September 2017, 16:16 | Updated: 26 September 2017, 18:05
The owner used the dog as a 'weapon' against the PC to avoid a drug search.
Warning: Graphic content
This is the shocking moment a police officer was attacked and bitten by a dog as he tried to perform a drugs search on its owner.
The owner, Michael Foster has since been jailed for deliberately using the animal as a 'weapon'.
The 22-year-old was sentenced at Harrow Crown Court for 29 months after pleading guilty to being in charge of a dog dangerously out of control causing injury.
During the video the screams of the police officer can be heard as the dog jumps up and bites him on the thigh and the wrist.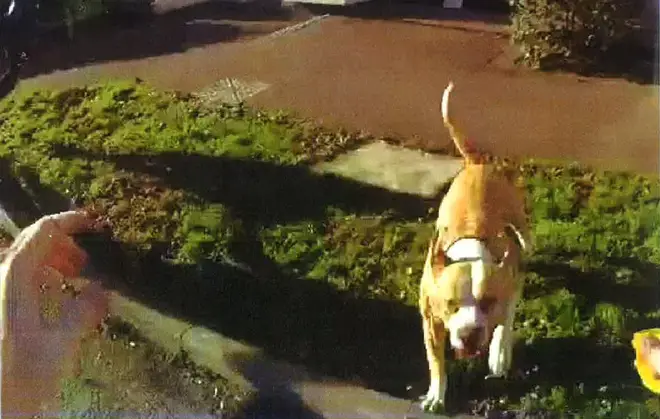 On November 28 2016, police were called to reports of drug dealing taking place in Linklea Close near Barnet.
A PC arrived at the scene and saw Foster cycling slowly with the dog, who then dropped his bike and started to run.
The officer shouted for Foster to stop but he failed to do so and after giving chase the officer managed to grab his coat and tells him he is being detained for the purpose of a search.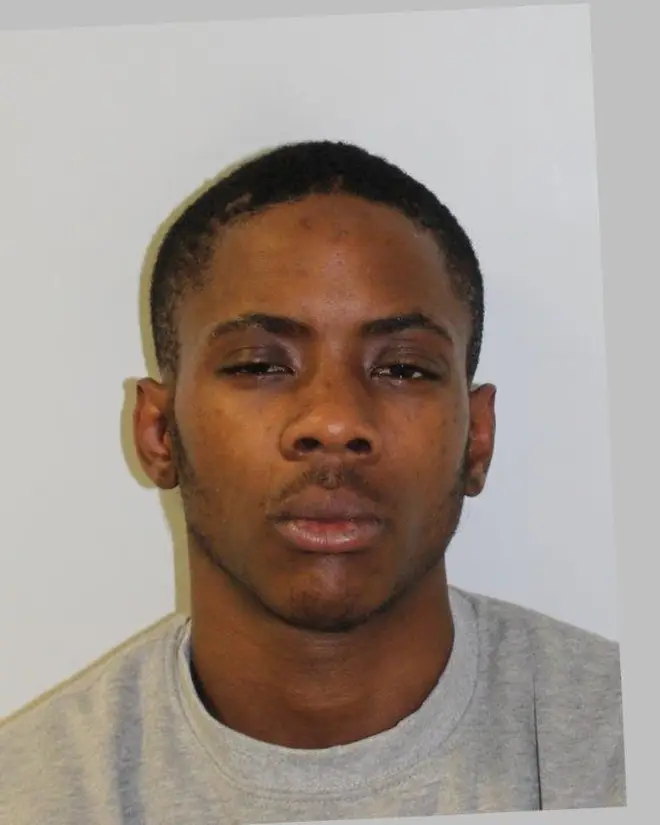 However as shown in the video, Foster's dog started barking aggressively and Foster failed to get his dog under control.
The dog jumped up and bit the PC on his left thigh, which left the officer with deep cuts and also bit the officer's wrist. The officer required hospital treatment for his injuries.
The officer, who has not been named, was forced to use his Taser on the dog to get it to release its grip. It then ran off and has not been traced.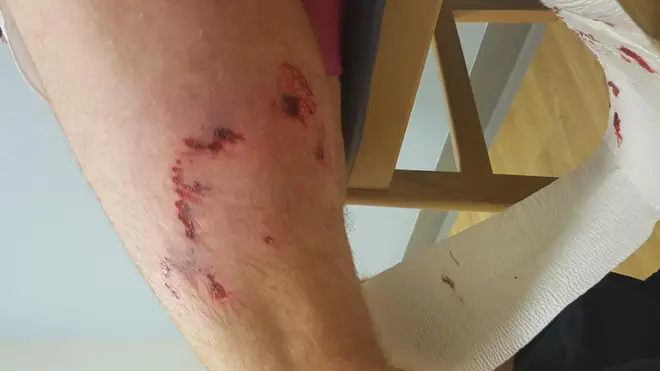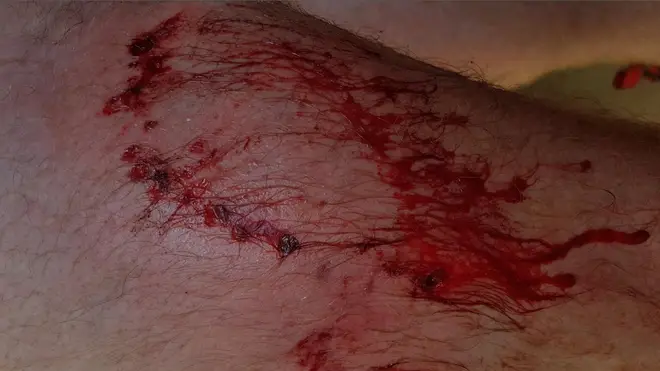 Foster was arrested later that day by another officer on suspicion of being in charge of a dog dangerously out of control causing injury
Sergeant Craig Martin, from Barnet's Gangs Unit, said: "Foster used his dog as a weapon to facilitate his escape from a drugs search.
"The attack resulted in the officer receiving serious injuries, which needed hospital treatment.
"No officer should be attacked for simply carrying out their duty and dogs should never be used as a weapon.
"Anyone who thinks it is okay to injure an officer or use a dog inappropriately will be brought to justice."