79-Year-Old Woman Killed By Truck On Camden High St.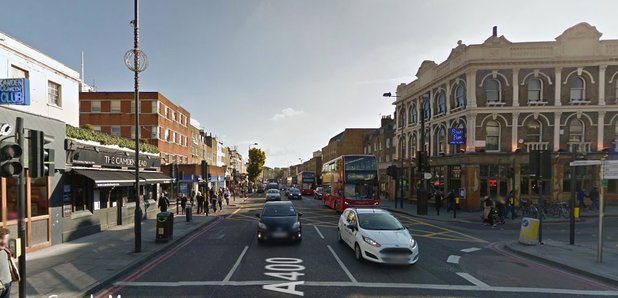 A large part of Camden High Street was cordonned off after a person was killed by a truck.
A 79-year-old woman was killed in a collision with the truck at the junction of Pratt Street and Camden High Street, just outside the Camden Head pub, during this morning's rush hour.
London ambulance were called at 9:35am and dispatched ambulances and an air ambulance, with the police also attending. The woman involved was pronounced dead at the scene.
The woman was hit while crossing the road and police have confirmed that the truck and the driver stopped at the scene. No arrests have been made.
Police are trying to trace the driver of a silver van who passed through the area at the time and they believe might have witnessed the collision.
If you have any information about this incident you can call the Serious Collision Investigation Unit on 020 8991 9555