Police Release CCTV Of Moment Peacemaker Was Stabbed In Central London
23 October 2017, 08:10
This is the moment a man was stabbed in a newsagent in central London after trying to break up a fight.
The incident happened in the early hours of Saturday 23rd September on Grays Inn Road.
After a disagreement between two groups of people, a 23-year-old man tried to act as a peacemaker.
But it turned nasty and two men chased him into a shop, one of them hitting him with a glass tube. The other stabbed him in the torso.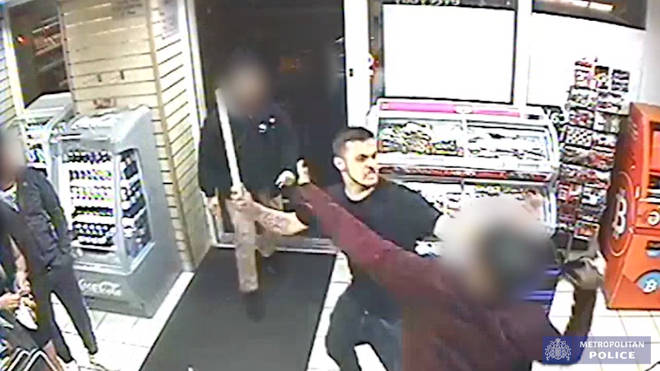 The victim was taken to an east London hospital where he was treated for a broken rib and a laceration to his lung. He has been discharged - but is still recovering from his injuries.
Detective Constable Joe Marston, of the Met's Central North CID, said: "The victim sustained serious injuries in what was a needless and incredibly violent attack. We would urge anyone who recognises these men to contact police as soon as possible."
Anyone with information is advised to call Central North CID on 0208 345 0276, or call police on 101.