Escaping Robber Runs Into Parked Van After Putting His Pants On His Head
16 May 2018, 14:37 | Updated: 16 May 2018, 14:45
A burglar has been jailed after putting his pants on his head to attempt to disguise himself.
Jason Keogh was sentenced to seven years and two months' imprisonment after pleading guilty to robbery, possession of a firearm and possession of ammunition.
Police were called on 10th September last year to reports of an armed robbery of a G4S guard outside the Morrisons supermarket on Aldermans Hill in Palmer's Green.
Keogh, who had his face covered with a pair of pants, approached a G4S guard outside the store and grabbed the box from him whilst brandishing a silver handgun and stole his cash box.
CCTV caught him running away following the robbery, but the pants appeared to obscure his view and he walked into a parked van before escaping.
The cash box was found a few hours later in a nearby canal and Keogh had not managed to open it.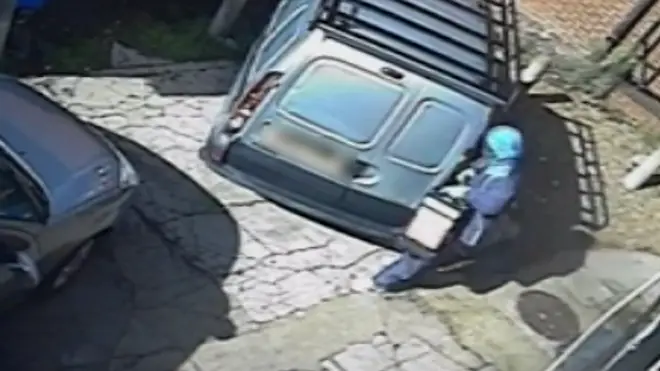 Detective Inspector Jason Barber said: "Despite the slightly comedic way Keogh disguised himself for this robbery, it shouldn't detract from the fact this was a very serious offence that put people at real risk of harm.
"The sentence handed down reflects this serious nature."The Flying Squad will continue to robustly investigate all crimes of this nature and continue to protect the industry and public against such dangerous individuals."