Shaun Bailey Wins Conservative Nomination For London Mayoral Election
28 September 2018, 09:46 | Updated: 28 September 2018, 10:40
LBC understands the Conservatives have chosen Shaun Bailey to be their candidate for the next London Mayor election.
He narrowly beat Andrew Boff to win the nomination to take on Sadiq Khan in 2020. Ealing councillor Joy Morrisey came third.
Mr Bailey was an advisor to David Cameron and George Osborne on youth crime. He then went into City Hall as an Assembly Member.
LBC's Political Editor Theo Usherwood reports: "I understand the difference between Bailey and Boff was very close - roughly 3,900 plays 3,200. Joy Morrissey in third on around 1,600 votes."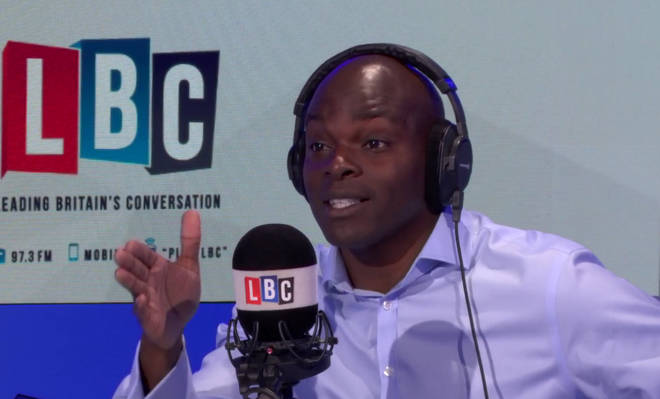 Mr Bailey first stood to become an MP in the 2010 General Election, narrowly losing to Labour MP Andy Slaughter in Hammersmith. He also stood in 2017 in Lewisham West and Penge, again coming second.
During the Conservative Mayoral Debate on LBC, Mr Bailey was the only candidate to back Theresa May's controversial target for immigration.