Shrine For Hither Green Intruder Gets Put Back Up, Only To Be Pulled Down Again
10 April 2018, 17:06 | Updated: 10 April 2018, 17:11
A shrine made by friends and family of an intruder who died after a struggle with a pensioner in Hither Green, was put back up after its removal, only for it to be pulled down again.
The memorial was created near the house of pensioner Richard Osborn-Brooks, who fatally stabbed Henry Vincent in his house during an attempted burglary last week.
Mr Osborn-Brooks was released without charge after being arrested by police, who say he will face no action.
Hundreds of flowers and ribbons were tied to the fence in Hither Green only for them to be pulled down during the night.
The controversial shrine was then replaced by three women, who fastened bouquets and balloons to the same fence.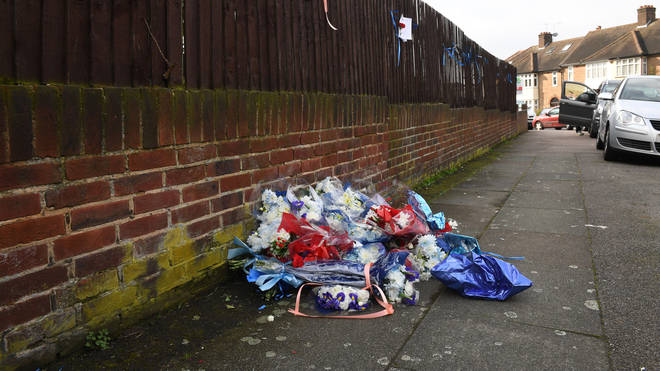 Mr Vincent's cousin, Elvina Lee, said it was the "best place" for the shrine to be.
She said she didn't know "what was wrong" with the people who took it down.
A neighbour, Theresa Webb, described the tributes as "inappropriate" and of "poor taste".
The Metropolitan Police have said that they have not involved in the removal of the display.