Girl, 11, Sexually Assaulted By 'Boys At Traveller Funeral'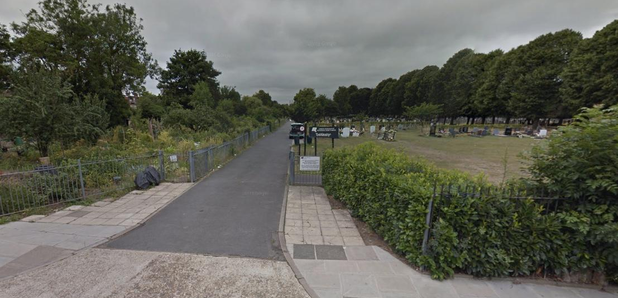 Police are appealing for information after a young girl was sexually assaulted by a group of boys in a cemetery in Teddington.
The incident happened around 3:30pm on Thursday, 20 October at Teddington Cemetery in south London. The girl as walking through the area with a friend when they were approached by three boys. The girl's friend managed to run off and the boys then kissed the victim and sexually assaulted her.
While this was happening a man was cycling through the cemetery and saw the scene. He started shouting at the boys at which point they walked away.
The girl managed to find her friend who had hid nearby and they went home, telling their parents what had happened.
Police established that a funeral was taking place at the time, which was attended by members of the travelling community. It is believed that the boys were in the cemetery to attend the funeral.
The three boys are described as white with short blond or brown hair. They were wearing blue suits made of a shiny material and white shirts. They are thought to be under the age of 10.
PC Jamie Oprey, of Richmond CID leads the investigation. He said: "The victim has been left extremely distressed by this attack which took place in broad daylight in the middle of the afternoon.
"I am keen to speak to anyone who was in the cemetery at the time of the incident and could help us identify the boys responsible.
"I am also keen to speak to the man on the bicycle who intervened and stopped the attack - his information could prove invaluable in helping to find these boys."
If you have any information about this incident you can contact Richmond CID on 020 8721 5930. Alternatively you can call Crimestoppers anonymously on 0800 555 111.