Police Release CCTV After Woman Stabbed In Robbery
1 October 2016, 08:07 | Updated: 1 October 2016, 08:11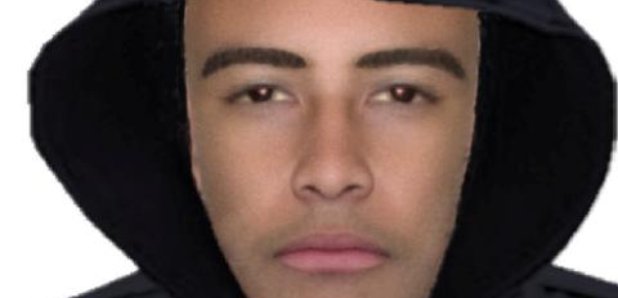 Police have released dramatic CCTV images after a woman was stabbed during a robbery in South London.
The incident took place at around midnight on Wednesday, 1 June in Franciscan Road in Tooting when the suspect tried to rob a 25-year old woman of her phone and handbag.
When the victim refused to hand over her belongings the suspect attacked her with a knife before fleeing the scene on foot down Franciscan Road towards Mitcham Road.
The victim was treated for two stab wounds to her torso and slash wounds to her forearms in hospital. Fortunately her injuries were not life threatening and she has since been discharged.
Detective Constable John Baldwin, the officer in the case, said: "I would urge anyone who has any information about who the man in the e-fit may be to contact us.
"Similarly we are keen to speak to the two potential witnesses seen on CCTV to see what information they have about that night's incident or the activity of the suspect. If you recognise yourself from image please contact us and help us with
"We believe that there could be other unreported attempted robberies, or even robberies, in the area that night, and so the suspect would have been seen by a number of people in the area.
"So we are also appealing for anyone who was in and around the Franciscan Road area around midnight on 1st into the 2nd June, who hasn't already spoken to police, to contact us."
Anyone who can assist police are asked to contact Wandsworth CID on 07920 502 909 or via 101. To give information anonymously Crimestoppers can be contacted on 0800 555 111 or at crimestoppers-uk.org.