Man Jailed For "Horrific" Attack On 80-Year-Old In South-East London
22 May 2019, 10:14 | Updated: 6 August 2019, 20:33
A man has been sentenced to 16 months in prison after a horrific attack on an 80-year-old man which knocked him unconscious and left him with several broken bones.
The 80-year-old man was walking with his wife along Parish Lane in Penge when he was shoved to the ground and left with multiple injuries, including a broken wrist, nose and cheekbone.
The victim was unconscious for around two minutes and, has since stated that he does not remember the assault just the altercation that happened moments before.
John Edward Dugdale of Croydon, pleaded guilty via virtual court at Bromley Magistrates' Court on Friday, 24 May to one court on grievous bodily harm.
He was sentenced at Croydon Crown Court on Tuesday, 6 August to 16 months imprisonment.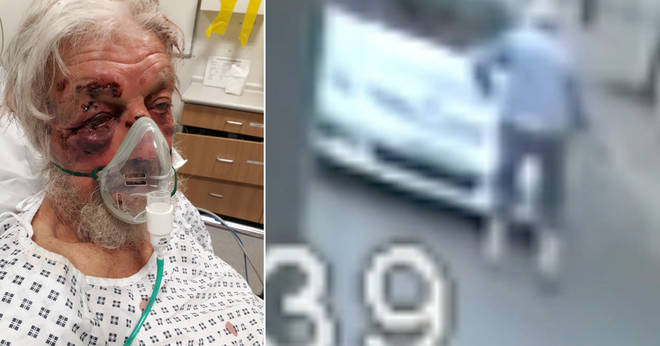 Detective Constable Luke Thomson said: "The victim suffered horrific injuries as a result of a completely needless attack, that could have almost cost him his life.
"We're happy to have secured this sentencing and hope it gives the victim some small measure of comfort as he continues to recover from the attack."