Police Release CCTV Of Car Being "Deliberately" Driven At Pedestrians
27 October 2017, 07:07 | Updated: 17 January 2018, 16:42
CCTV has been released of the moment a car was driven on to a pavement injuring a number of bystanders outside a Lewisham bar.
It happened in the early hours of Saturday 16th September outside the Mekan Bar & Restaurant on Bromley Road.
Police say an altercation inside the venue escalated and led the driver of the vehicle to target the pedestrians.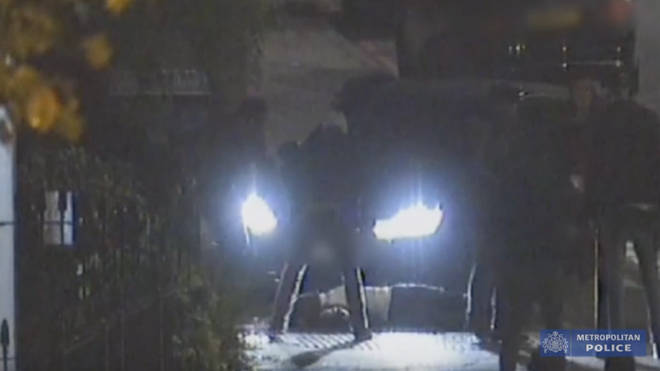 The CCTV shows the vehicle driving in to a man, who then appears to be knocked unconscious.
Further sections of the footage show that the vehicle makes serval more manoeuvres, targeting pedestrians before driving away, Scotland Yard says.
However when emergency services arrived they were unable to locate any injured party and were in addition informed by partygoers at the scene that nothing significant had occurred.
It was only some time after the event that the full details of the incident came to light, after officers who were conducting proactive patrols observed a vehicle and linked it - and its driver - as being involved in the attack.
When police reviewed the cctv footage they realised that a man had actually been run over - a potential offence of attempted murder - but that the victim had never come forward, and walked away from the scene.
After further enquiries, they identified images taken from inside the club of a man they believe to be this victim - which have also been released into the public domain today.
It emerged that two other young women received bruising as a result of the incident, but had been able to transport themselves to a local hospital to be checked over and were discharged shortly afterwards.
A man, aged 23, was arrested for attempted grievous bodily harm with intent on 5 October 2017 and subsequently charged.