Boris Vowed To Lie In Front Of Heathrow Bulldozers... So Why's He Missing Today's Vote?
25 June 2018, 07:26 | Updated: 25 June 2018, 14:26
Boris Johnson will miss today's vote on the expansion of Heathrow... despite having promised to fight tooth and nail to stop the third runway.
When he was elected to Parliament in Uxbridge in 2015, he promised he would not let the project go ahead.
As he made his celebratory speech, he said: "John McDonnell, I will join you. I will lie down in front of those bulldozers and stop the construction of that third runway."
Yet today, when the policy is up for vote in the House of Commons, the Foreign Secretary will be out of the country.
He's chosen to go abroad - and has travelled to Kabul for talks with senior Afghan government officials - in order to avoid having to vote against the government. That would mean he would have to resign.
The Evening Standard report that he says nothing would be gained by quitting his post.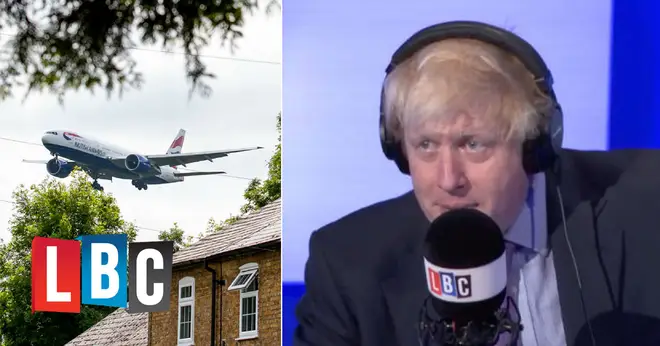 His decision looks even worse after Greg Hands resigned as International Trade Minister last week to be able to vote against the expansion.
Mr Hands had a dig at Boris yesterday when he tweeted:
Great to arrive back in the UK at Luton Airport in time for the match today and to vote against #Heathrow expansion tomorrow. I wouldn't want to be abroad for either of those. #commitments.

— Greg Hands (@GregHands) June 24, 2018
Labour are opposing the third runway, but have offered a free vote to MPs, meaning the bill is expected to pass through the House of Commons.