Man Jailed After Attempted Rape Of Down's Syndrome Woman
12 October 2016, 15:23 | Updated: 12 October 2016, 17:26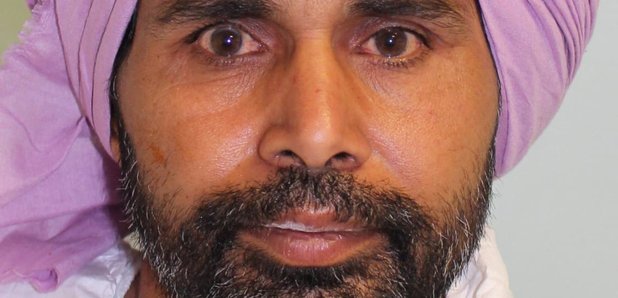 Harjit Singh followed the vulnerable woman off a bus, attempted to rape her and then fell asleep at the scene of the attack.
A man is beginning a six year jail sentence after attempting to rape a woman with Down's Syndrome that he followed off a bus.
The lady had been on her way home after a summer day out with friends, getting on a bus in Hounslow. Singh got off the bus when she did and followed her into her block of flats.
While she took the lift, he climbed the stairs - only to confront her at the landing when she opened her front door. He pushed her inside and into a bedroom.
Police say Singh was "unable" to carry out the attack and when he bizarrely fell asleep in the room, the woman rushed to her neighbours for assistance. He was still at the scene when police arrived and arrested him.
Singh also pleaded guilty to two other sexual offences during the hearing.
Detective Constable David Fall said after the sentencing: "Singh is a predator who targeted a lone and vulnerable woman in broad daylight and he displayed a sense of arrogance as he carried out his attack without fear of being caught."