Caller Found Out His Friend Died In Grenfell Tower In The Most Tragic Way
15 June 2017, 13:14
This is the chilling phone call from one former Grenfell Tower resident who found out his friend had died in the fire in the most tragic of ways.
Kane, who still lives in Notting Hill, gave Ian Collins a call to explain his situation as the inferno's death toll rose to 17.
Many people from the 120 flats are still missing and authorities now say they do not expect to find any more survivors.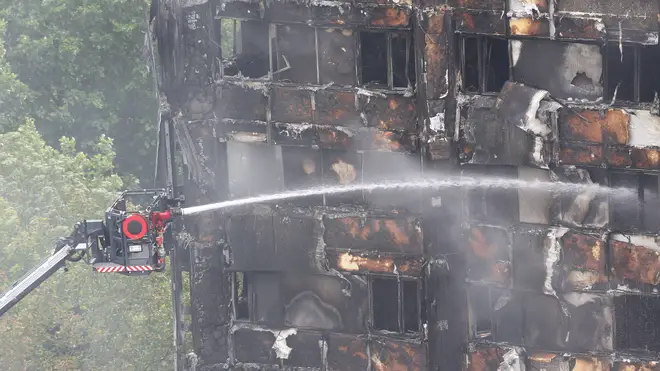 "I'm numb, my friend died in that fire," Kane told the LBC presenter. "It went up in 20 minutes - by two o'clock I knew my friend was dead."
The distressing caller went on: "Do you know why? Because one of his family members phoned him on his mobile and he was screaming.
"He was on the 24th floor and couldn't get out and he was saying he couldn't stand on the floor because it was too hot."