CCTV Captures Chelsea Molotov Cocktail Attack
25 October 2016, 11:18 | Updated: 26 October 2016, 07:06
Police have released a video showing an arson attack on a house in Chelsea. They're now seeking two suspects.
On Sunday, April 24, police were called to reports of a fire on a driveway on Old Church Street in Kensington. The London Fire Brigade put out the fire and found fragments of a glass bottle.
When they checked CCTV they saw a bottle full of flammable liquid being thrown over the gate and smashing on the drive. The owners of the property were not at home at the time.
CCTV also captured two men running past the address at the time of the attack with one of them throwing the bottle over the gate.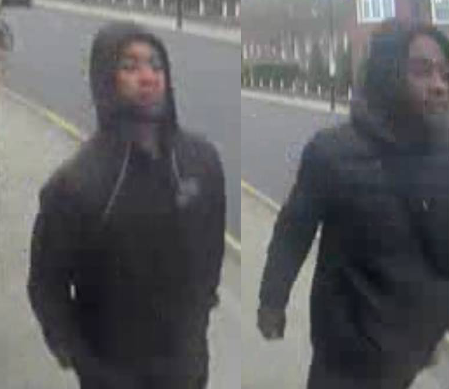 Detective Constable Clare Reynolds, of Kensington and Chelsea CID said: "We are keen to hear from anyone who may recognise those shown in the images released, or anyone who witnessed the incident.
"These men showed a complete disregard for anyone's safety by blindly throwing flammable liquid over a gate - if anyone had been on the other side they could have been seriously injured."
If you recognise the men in the images released by police or have any information about the incident you can call the police on 101 or email BSMailbox-.Gangs@met.police.uk. Alternatively you can call Crimestoppers 0800 555 111.