Eyewitness: Grenfell Residents Would Not Have Been Able To Hear Fire Alarm
14 June 2017, 18:49 | Updated: 14 June 2017, 19:28
An eyewitness who dialled 999 to alert emergency services of the Grenfell Tower inferno says those inside would not have been able to hear the fire alarms.
Michelle lives in a tower block opposite the west London high rise and told Iain Dale of the horrors she saw in the early hours of Wednesday morning.
At least 12 people have been killed in the blaze, with the death toll expected to rise further.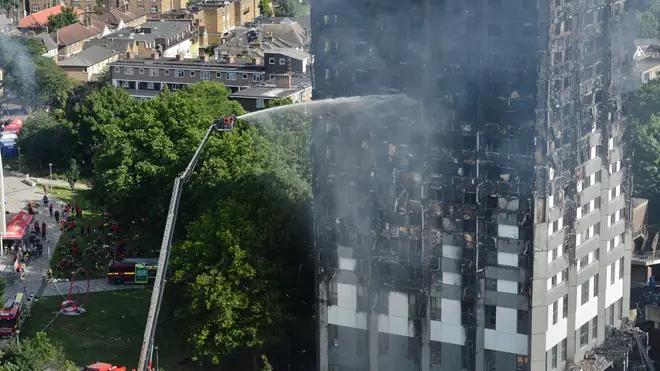 The LBC caller said she watched in disbelief as she heard those inside the burning building screaming for help.
"Many questions have to be asked," she said.
"Was there fire alarms? Yes the fire alarms were going off. Would people have been able to hear those fire alarms? No.
"If you were inside that building you would not have been able to hear anything."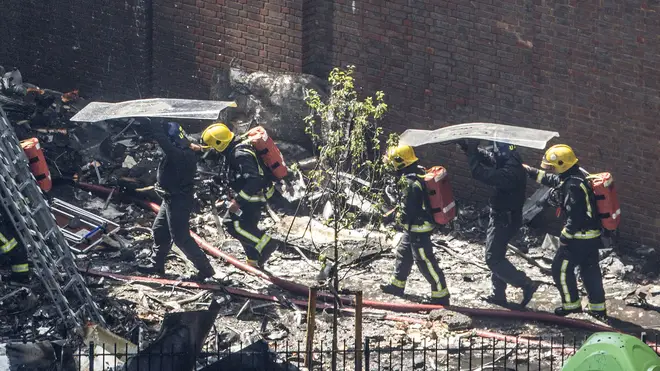 Michelle went on to explain her block is a similar layout to that of Grenfell and noted how neither of the buildings have sprinklers fitted inside.
Listen to the chilling interview above.