Government "Sat On" Tower Block Fire Report For Four Years
14 June 2017, 10:21 | Updated: 14 June 2017, 17:22
The government has failed to act on a damning report about how 4,000 tower blocks are at risk of fire for four years.
Six people died and more than 20 hurt after Lakanal House in Camberwell caught fire in 2009.
Ronnie King, the Honorary administrative secretary of the All-Party Parliamentary Group Fire Safety & Rescue Group, told LBC that recommendations from a report on that blaze have not been properly reviewed.
He told Nick Ferrari: "The All-Party Group were looking at the issue of fire suppression in all the tower blocks with similar designs to this.
"And we understand that there are around 4,000 tower blocks that don't have fire sprinklers fitted into them.
"That was a recommendation, which was down to each local council and landlords to determine the appropriateness of this.
"We were strongly recommending this as the fire at Lakanal House spread within four minutes to the flat above and went on to kill six people regrettably.
"Our group recommended that due to the speed that the fire spread in Lakanal House, that building regulations should be reviewed. It's nearly 11 years since it has been reviewed.
"Sucessive ministers since 2013 have said they are still looking at it."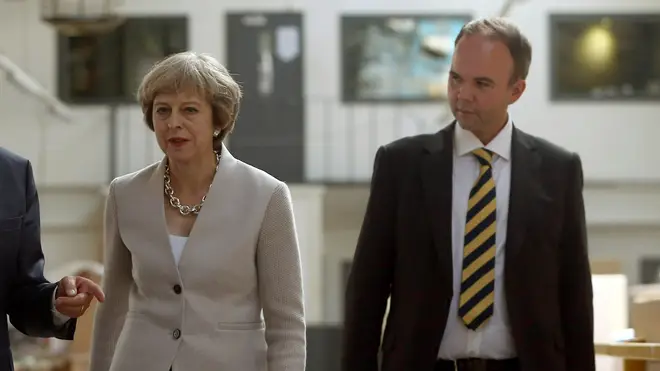 The previous Housing Minister is Gavin Barwell, now Theresa May's Chief of Staff.
Mr King confirmed that earlier this year, Mr Barwell told him he was still considering the proposals - despite the report being four years old.
He added: "Mr Barwell said he was still looking at it and was preparing to meet with the All-Party group. That's when the election was called and the meeting never happened."
A resident's association, the Grenfell Action Group, was warning for over a year that the building was a fire risk.