Grenfell Tower Fire: Local Building Expert Reveals Long-Standing Fire Risk Worry
14 June 2017, 08:07 | Updated: 14 June 2017, 08:20
A local building expert has told LBC that he voiced concern over the fire risk at Grenfell Tower.
Alan, a wood machinist, called Nick Ferrari on LBC to reveal he has been in the building many times and there were several aspects of the construction work that he was worried about.
He said: "I know that building. I've been in it many a time.
"On the stairwells, the doors are not hermetically sealed fire doors.
"When you have a fire door, you have a door that's sealed. You do not have soft wood liners, you have hard wood becaue they take longer to burn in.
"If it's correctly installed, nothing could get through a fire door for two hours. But the wrong doors for fire doors were there."
"There's no liners that should be fire-checked.
"They're not sealed, so there's a gap. That creates a draught, but which is the greatest thing for a fire, bringing oxygen.
"And I said to them 'You've got so much plastic in this building, it's frightening'.
"I actually expressed my concerns about this at the time.
"It's the old story - lessons will be learnt. Well they're not learned."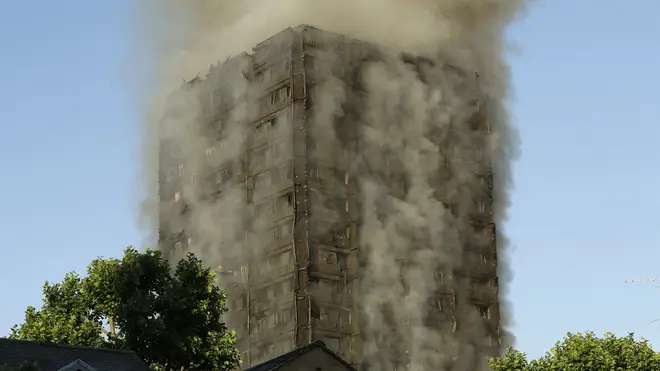 Alan's concerns mirror those of the Grenfell Tower Action Group, who had been running a year-long campaign to take action over the fire risk in the building.