A Grenfell Firefighter Appeared On First Dates - And Viewers Were In Awe Of Her
24 October 2017, 11:56 | Updated: 24 October 2017, 12:03
This is the emotional moment a firefighter who attended the Grenfell fire discussed the day while on a date on TV.
Nikki opened up as she appeared on Channel 4's First Dates and had dinner with rugby player Ross.
She was one of more than 200 firefighters who were rushed to help the fire in North Kensington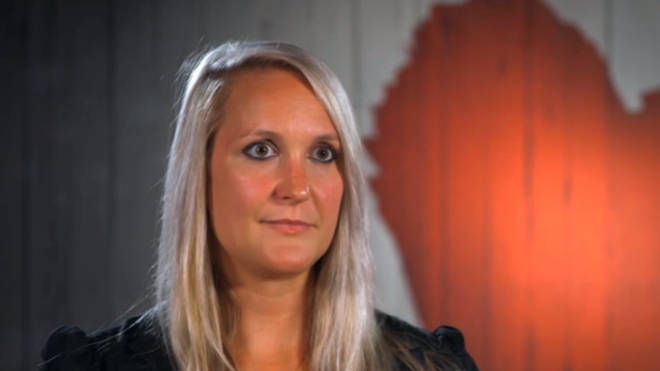 Speaking to the cameras, Nikki said: "I think the moment I was most scared was when I was driving along and it came into view.
"How are we going to save as many people as we can and get out of it ourselves. It was huge.
"I looked up at it and I knew I had to go in and I know I've got to go up as high as I can go. And the conditions were ridiculous, it was super hot, you couldn't see anything.
"There are so many things you have to take in and get over while you're carrying on climbing and climbing.
"You can still do the best you can do and it's not good enough to save everybody. I think that's the hard bit."
Nikki, who was called a superhero by her date, said she had managed to rescue more than one resident in the Tower.
She added: "I did manage to bring somebody out, more than one.
"So if I've done something that's saved somebody's life, then I can call upon that to help me through it."
There was a happy ending for Nikki - she revealed her and Ross are still dating after meeting on the show.
Viewers were in awe of Nikki, tweeting:
Absolutely in awe of Nikki the firefighter who fought Grenfell Tower inferno. What a total heroine and inspiration. #FirstDates

— Kate Chapman (@_Kate_chapman) October 23, 2017
This lady firefighter is on first dates and she was a first responder at grenfell and I think I love her

— Ralph Picklechips (@TulsiV) October 23, 2017
First Dates is on Monday nights at 10pm on Channel 4.