Grenfell Firefighter Refuses To Meet Theresa May Because Of Government Cuts
24 October 2017, 10:47 | Updated: 30 October 2017, 18:35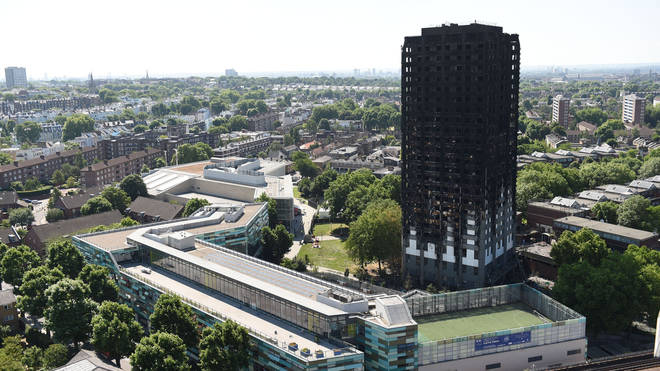 One of the first firefighters to arrive at the Grenfell Tower fire has rejected a meeting with Theresa May because of the government's public sector pay cap.
David Badillo was angry with the Prime Minister for consistently praising the fire service, while refusing to give them a pay rise for eight years.
And in a withering Facebook post, Mr Badillo said he would not meet Mrs May as he would be working his second job to be able to earn enough to take care of his family.
Writing on Facebook, he wrote: "Yesterday I was invited to 10 Downing Street with 35 of my fire brigade colleagues.
"Unfortunately I had to turn down the invite from the prime minister as it is on a Monday and I will be working my second job to pay my rent and put food on the table for my family.
"I have to do this due to 8 years of pay cuts. Which will continue after being enthusiastically voted in by our government, cheering, days after the Grenfell fire, when the vote was won.
"So when your giving out your meaningless praise for our emergency services remember I hold you in complete contempt.
"I won't even go into the neglect and utter incompetence you have shown the Grenfell community in the days, weeks and months after the fire!"
There was a huge outpouring of public support for the fire service following the Grenfell fire, as shown in this emotional clip of firefighters getting a standing ovation shortly after the tragedy.
The Fire Brigade Union say that firefighters are £2,000 worse off in real terms than they were in 2010, following a two-year pay freeze and a 1% pay cap.