"They Should Be Arrested": Grenfell Residents Heckle Cop At Public Meeting
13 July 2017, 07:48 | Updated: 13 July 2017, 08:07
Angry Grenfell residents demanded people were attested as the heckled the lead investigator into the tragedy.
It is four weeks since at least 80 people were killed when fire engulfed the 24-floor tower block in North Kensington.
Last night, Investigating officer Matt Bonner was questioned by locals at St Clement's Church, the venue that was the centre of the support network in the days after the blaze.
And a video recorded by THis Is North Kensington (THINK) shows residents getting increasingly angry as they felt the authorities were not answering their questions.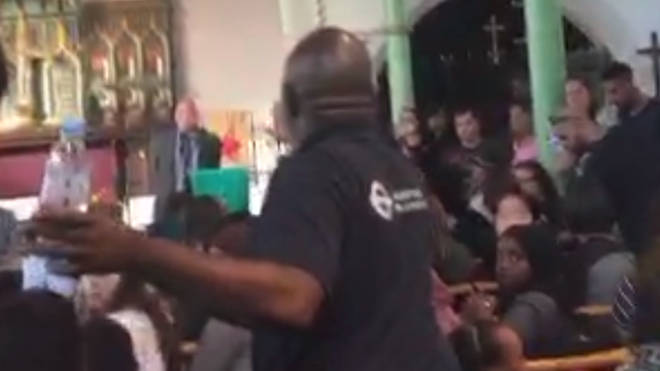 One man, wearing a black Transport for London t-shirt, said: "Whoever made the authorisation to use that cladding on that building, they knew categorically that it would burn so rapidly.
"You can identify that person like that.
"And that person needs to be arrested."