Grenfell Tower Survivor Visits Flat For First Time Since Devastating Fire
25 May 2018, 14:03 | Updated: 25 May 2018, 14:21
A Grenfell Tower survivor has returned back to his flat for the first time since last year's devastating fire.
Antonio Roncolato was trapped for hours in his apartment when the deadly blaze ripped through the 24-storey residential block.
He had lived at number 72 on the 10th floor for over 27 years.
An inquiry into the Grenfell Tower tragedy, which killed 72 people, opened this week.
On Thursday, Mr Roncolato was taken back to the block for the final time before it's demolished.
Before returning, he was shown photographs of his flat by police, to prepare him for what he was about to see.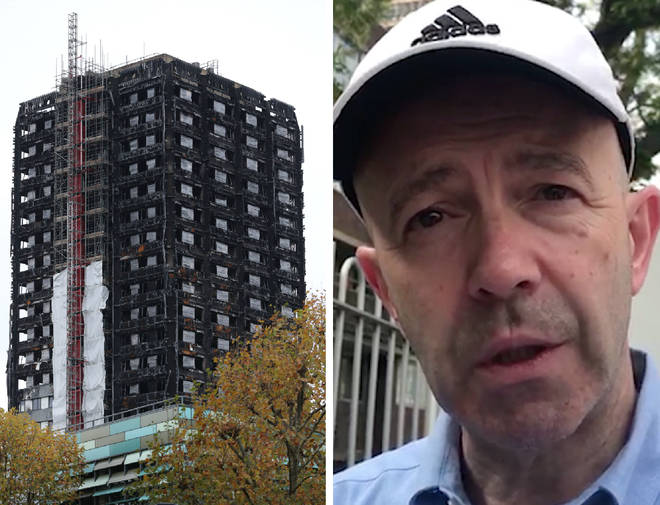 "It took a few minutes to sink in after seeing those pictures," he told LBC's Rachael Venables.
Mr Roncolato said the visit had given him an idea of what went on inside the flat after he escaped.
"All the lights were melted, and the wires were down," he said.
"The windows, everything was black and some door frames were all melted to the point where you could only see the metal.
"This was only hot smoke that did all of this, not the fire itself.
"Then I saw all my bottles of wine… my nice furniture was full smoke and dust.
"It was horrible, very dark and very scary in a way but it was my house for 27 years and I wanted to see it again."