Grenfell Tower Survivors To Be Rehoused In Luxury Kensington Apartments
21 June 2017, 14:14 | Updated: 21 June 2017, 16:07
Survivors of the Grenfell Tower fire are set to be rehoused in a new development in Kensington where prices start at more than £1.5m.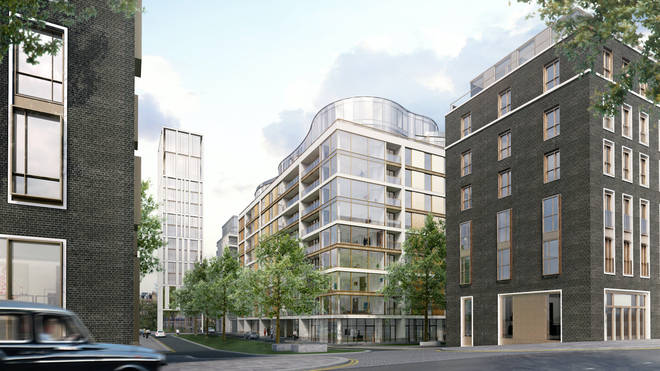 The Government says some 68, one, two and three-bedroom flats have been acquired for affected families at the new Kensington Row complex.
They're situated in the upmarket High Street Kensington, where top-bracket properties cost £8.5m and boast 24-hour concierge and a private cinema, according to developer St Edward.
The announcement was made by Communities Secretary Sajid Javid today, a week on since at least 79 people were killed in the disaster.
The Department for Communities and Local Government says that the new properties, which are situtated in the social housing part of the new development, will be "offered as one option" to permanently rehouse those left homeless.
Extra public cash has been found to kit out the flats more quickly, with the aim of having the new homes ready by the end of July, the government department adds.
"We've got to start by finding each of them a home," said Tony Pidgley CBE, Chairman of the Berkeley Group.
"Somewhere safe and supportive, close to their friends and the places they know, so they can start to rebuild their lives. We will work night and day to get these homes ready."