Grenfell Tower To Be Covered Up Because Wind Is Blowing Ashes Out The Building
18 July 2017, 10:43 | Updated: 18 July 2017, 13:20
People living near Grenfell Tower have been told the building will be covered up by November to obscure the burnt out structure from view.
Residents have been calling for the tower to be hidden following last month's fire, in which at least 80 people died.
But one resident told LBC that they need to do it now, because gusts of wind are blowing dust and ashes out of the building.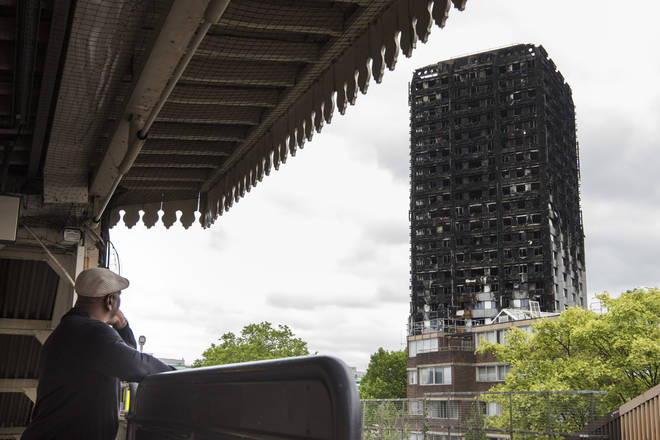 The latest edition of the Grenfell Response newsetter reveals the three stages of the process: Shoring up the building structure, erecting scaffolding to allow debris and possessions to be removed; and then finally putting up a cover
This work will start in the next few weeks and will be completed by November.
Tomassina Hessel, a young mum who lost her home on the Grenfell Estate, told me LBC that November is far too late.
She said: "Two friends of mine were walking past the tower and a gust of wind blew in their direction.
"They just almost threw up, thinking they were inhaling people's ashes.
"By November, all of that dust will have blown away anyway.