House Of Cards Predicted Grenfell Fire With Eerie Accuracy
20 June 2017, 14:11 | Updated: 20 June 2017, 14:13
The Grenfell Tower tragedy was predicted with remarkable accuracy by 1990s BBC drama House of Cards.
One viewer of the Michael Dobbs TV series noticed the similarity between last week's tower block fire and a storyline involving a gas explosion in the show.
In the episode originally broadcast on December 12th 1993, a gas explosion on the fourth floor of a tower block results in the whole building catching fire, killing 70 people. The Grenfell fire also started on the 4th floor after a fridge exploded.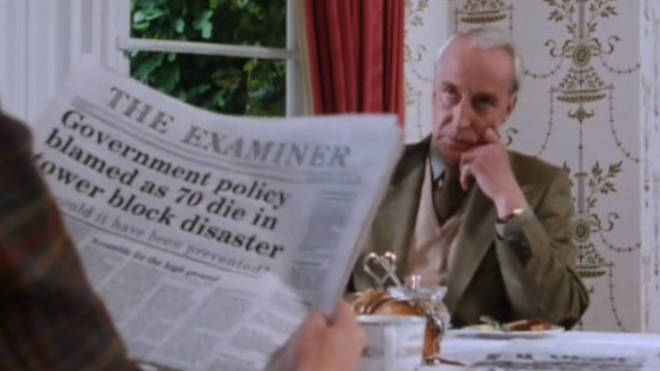 Other similarities include the Prime Minister struggling to react, while the King is praised for his emotional response.
And the government is also blamed for "a disaster waiting to happen" due to the degraded state of public housing. In the show, cladding used to make the building more sustainable is believed to have accelerated the fire.
The prescient clip was uploaded to Vimeo by user Al-Jazz.