Jon Snow Responds After Being Confronted By Angry Grenfell Tower Residents
16 June 2017, 11:26 | Updated: 3 September 2019, 09:57
Yesterday afternoon Channel 4 news anchor Jon Snow was confronted by angry residents over the media's coverage of Grenfell Tower - today he's given LBC his reaction.
The veteran broadcaster was challenged by one particular angry man who was holding a sign which read "this is not a photo opportunity".
The large crowd appeared to be unhappy with the media's presence at the scene - with the man telling Mr Snow: "You should have come here before".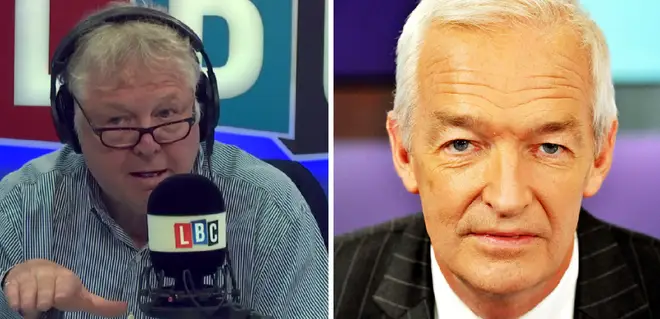 The clip has been shared widely on social media, but speaking to LBC's Nick Ferrari, the Channel 4 presenter remained defiant.
"I don't think you can blame the media for being present and reporting," Mr Snow said.
"Our duty as the media is to ensure the spotlight never goes off Grenfell Tower until this outrage is resolved.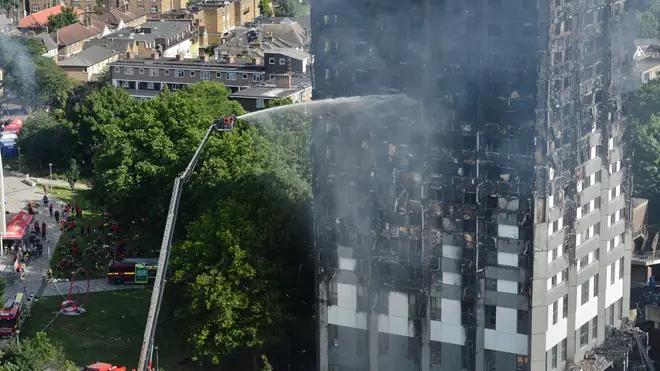 "It will never be solved for those who have lost their loved ones, but for those who live in tower blocks, in many of our inner cities we've got to address the crisis above us."
Describing the mood in the west London borough, Mr Snow said: "Clearly there were angry residents and they were directing their anger at local politicians and the media.
"[They were angry] at the media for neglecting what they have been saying for many years and that does point out the fact that we live in a very divided community."