Latimer Road Station To Be Renamed Grenfell Station In Tribute To Tower Victims
1 March 2018, 11:12 | Updated: 1 March 2018, 11:26
Sadiq Khan has revealed that Latimer Road Station is likely to be re-named to be a tribute to the people who died in the Grenfell Tower fire.
LBC discovered that Grenfell United requested the name change to act as a fitting memorial to the 72 people who lost their lives in the tragedy last year.
A Ministry of Housing document on the future of the Grenfell site discusses a tribute to those who lost their lives and added there is "a request to TfL for the renaming of Latimer Road Underground Station to commemorate Grenfell Tower".
And the Mayor of London told us that he supports the idea.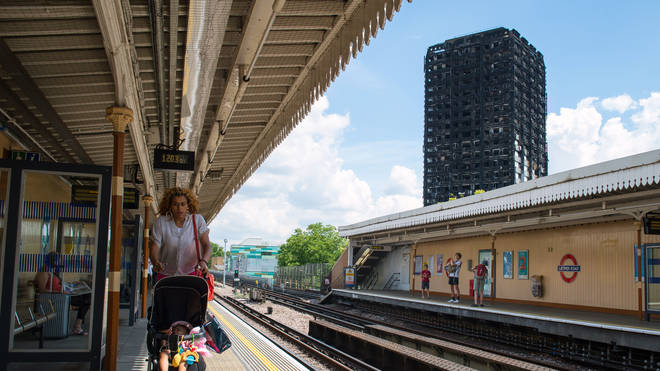 He said: "I've agreed to make sure that we start consultation as soon as possible to rename this station as a fitting tribute.
"It's really important that we remember the awful fire, but also those fantastic residents that campaigned so hard since the fire to make sure that justice is done.
"When I was speaking to the family members, what was clear to me was their passion and their keenness to have a fitting tribute.
"The idea they had - and of course, we'll consult others - is to rename the station Grenfell. It's important we listen to local residents."
James O'Brien praised the decision, saying: "The station is literally in the shadow of the tower block.
"That's rather special, as it means that it will always have a place in the national vocabulary.
"Regardless of the fact that the current government doesn't necessarily seem to be keeping any of the promises made in the immediate aftermath of that tragedy."