Mum Who Broadcast Live On Facebook During Grenfell Tower Fire Is Still Missing
15 June 2017, 16:32 | Updated: 15 June 2017, 17:46
A Grenfell Tower resident who broadcast her desperate cries for help on to Facebook is still unaccounted for.
The mother-of-two has not been seen or heard from since sharing the video on to social media from her 23rd floor flat.
Rania Ibrahim uploaded it to Facebook at about 1.40am on Wednesday - just minutes after the devestating tower block fire broke out.
Her husband, Hassan, told LBC he had not seen his wife or two daughters Fethia, 5, and Hania, 3, since.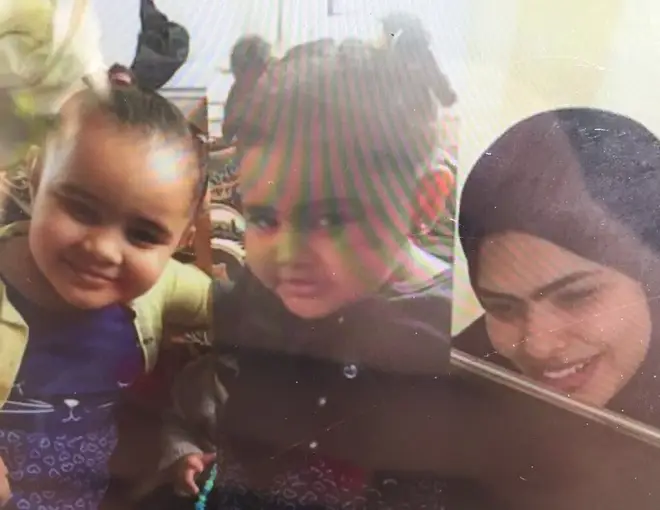 During the tragic clip, Rania, who was trapped in her apartment, opens her front door to be confronted with thick smoke.
After appearing to let stranded residents into her flat, she runs to the window to see blue flashing lights way down on the floor below.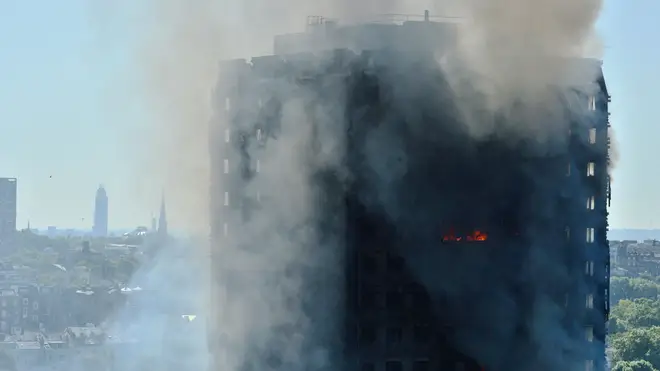 As she sees the emergency service arriving, she shouts: "We're stuck on the 23rd floor! Hello! There's too many people stuck upstairs."
Authorities have confirmed that 17 people were killed in the huge blaze - but that is likely to rise as a number of people are still missing.