Trapped Grenfell Tower Fire Children "Thought Superman Would Save Them"
16 June 2017, 14:34 | Updated: 16 June 2017, 14:35
Children trapped inside the Grenfell Tower believed Superman was going to rescue them from the fire - but never did, an eyewitness told LBC during a truly heartbreaking call.
Omar explained to Maajid Nawaz how he was one of the first on scene when the fatal blaze broke out in the early hours of Wednesday morning.
In a deeply saddening call, his account of what he saw almost moved the LBC presenter to tears.
"I was there on the front line," Omar said. "I saw a woman throw her baby out of the window, can you imagine how terrifying that was?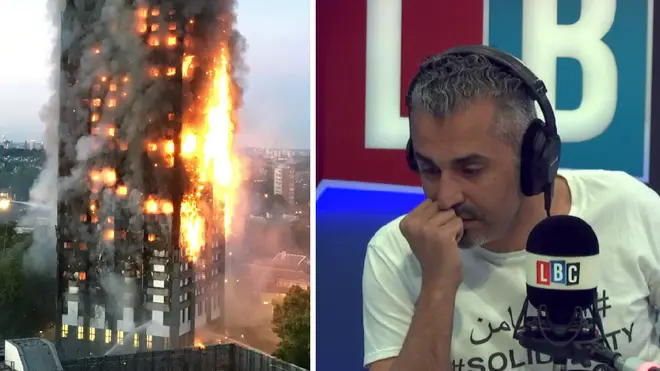 "People hoped they were going to be saved. Little kids thinking 'Superman is going to save me we're going to be ok' all those little imaginations gone, wiped out - burnt alive.
"People were in tears, big men, everyone was helpless."
The absolutely heart-wrenching call was made as police confirmed the death toll had now risen to at least 30 people.
In a press conference on Friday, commander Stuart Cundy added there was no evidence to suggest the fire was started deliberately.